World
Fully vaccinated returnees get shorter isolation | The Freeman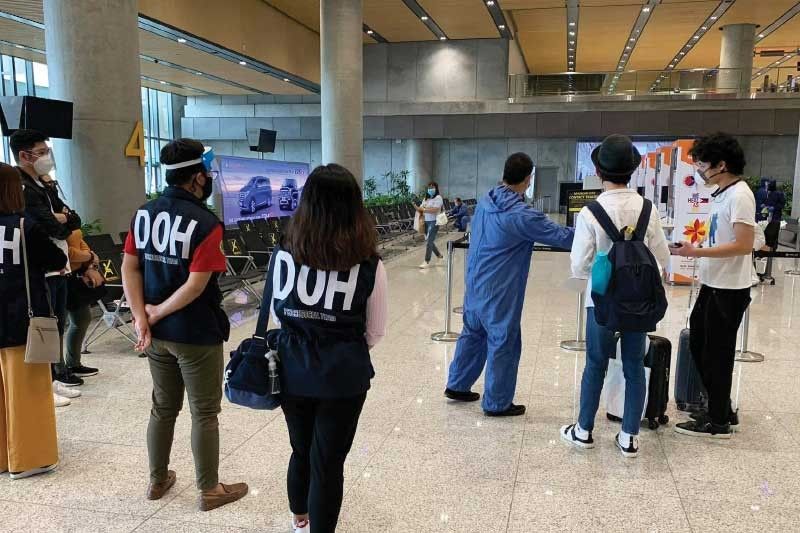 CEBU, Philippines — Fully-vaccinated individuals, even those inoculated abroad and stayed exclusively in "green" countries in the past 14 days preceding their arrival in the Philippines, can now have a shorter stay in quarantine facilities approved by the Department of Health effective tomorrow, July 1.
This after the Inter-Agency Task Force for the Management of Emerging Infectious Diseases (IATF-MEID) amended its inbound international travel requirement via Resolution no.123-c which earlier stated that only those inoculated individuals in the Philippines can only have the seven-day quarantine in hotels with the fifth day upon arrival set for RT-PCR testing.
Once getting a negative test result and clearance from the Bureau of Quarantine, they are then allowed to go home to continue the remaining days of the 14-day quarantine.
However, should the RT-PCR test yield a positive result, he/she shall follow the prescribed isolation protocols.
"Green'' countries/jurisdictions are those classified by the Department of Health as "low risk" countries /jurisdictions based on disease incidence rate. For populations greater than 100,000, the incidence rate (cumulative new cases over the past 28 days per 100,000 population) and new case trajectory (case trend for daily new cases over the past 28 days) and for populations less than 100,000, the COVID-19 case counts (cumulative new cases over the past 28 days) and new case trajectory are considered, as prescribed by its Technical Advisory Group.
As defined by the IATF, an individual shall be considered as having been fully vaccinated for COVID-19 if one is more than or equal to 2 weeks after having received the second dose in a two-dose series or more than or equal to two weeks after having received a single-dose vaccine.
The vaccines administered to the individual have to be in the Emergency Use Authorization (EUA) list or Compassionate Special Permit (CSP) issued by the Philippine Food and Drug Administration or an Emergency Use Listing of the World Health Organization.
Those fully vaccinated in the Philippines must carry their vaccination card which should be verified prior to their departure by a certification issued through the Certificate of Vaccination Record Portal of the Department of Information and Communications Technology or the City Health Officer of 2 the local government unit which administered the full vaccination.
For those vaccinated in other countries, they must carry their official documentation of full vaccination validated through the Philippine Overseas Labor Offices (POLO), or present their International Certificate of Vaccination, whichever is applicable.
Documents pertaining to its vaccination must be presented to the dedicated Bureau of Quarantine (BOQ) representative for re-verification at the Department of Transportation One-Stop-Shop (OSS) upon arrival in the Philippines. — KQD (FREEMAN)