Sport
Singson hot bet for overall crown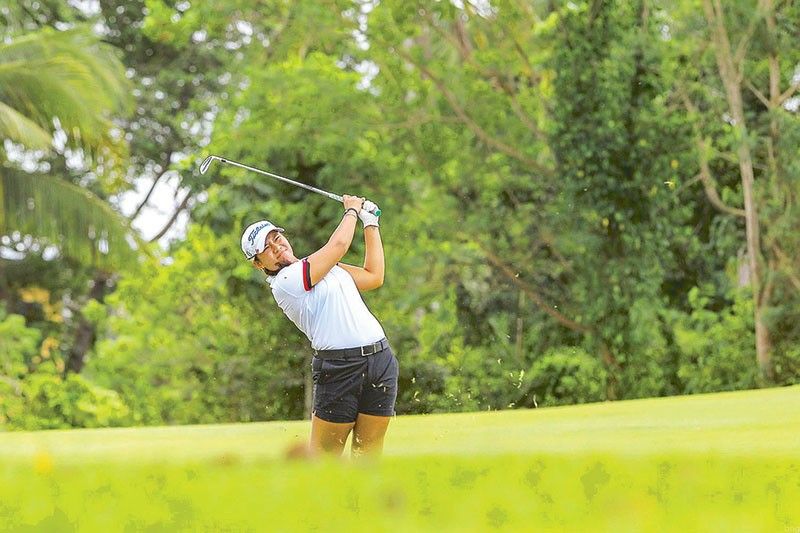 MANILA, Philippines — Mafy Singson, who with Laurea Duque stirred up play at the Couples course last week, tries to add the ICTSI Riviera Ladies crown to her growing list of low amateur trophies and at the same time nail the overall crown when the event is fired off tomorrow in Silang, Cavite.
The rising Davaoeña star has crowded the pros for the top podium finish in the last three Ladies Philippine Golf Tour events held in bubble setup but has been unsuccessful in the end. She placed second at Eagle Ridge-Aoki, fifth at Highlands and tied for fourth at Riviera-Couples.
But the pro crown looks so enticing not just for her but for the rest of the amateurs, including Eagle Ace Superal and Arnie Taguines. They will not only face an equally fired-up pro cast but a Langer layout kept in championship condition to test shotmaking skills, putting and mental toughness.
"We're still in the bubble, so I can't go out to practice. But I did some workouts and stretching and got enough rest," said Singson, bracing for a grueling three-day battle at one of the country's toughest courses.
Duque, the low amateur at Aoki last March, put herself in strong contention at Couples but reeled back with two backside bogeys. She blew the lead in the battle for low amateur honors with a closing double-bogey and ended up sixth.