Sport
PSC prepares cash bonanza for Caloy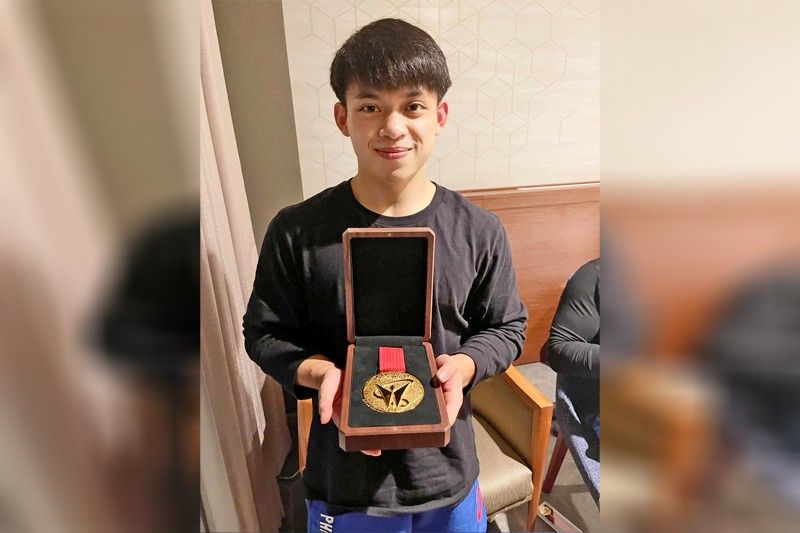 MANILA, Philippines — Christmas will come early for Filipino gymnast Caloy Yulo, who stands to receive a windfall for his remarkable feat in the World Championships in Kitakyushu, Japan last Sunday.
Philippine Sports Commission (PSC) chairman William Ramirez yesterday lauded the 21-year-old Yulo for winning the gold in the vault and silver in the parallel bars of the prestigious event.
Ramirez said Yulo deserves a hefty cash incentive.
"Very happy for Caloy and his coaches, the GAP (Gymnastics Association of the Philippines) leadership and his parents," said Ramirez.
The PSC board will meet this week to decide how much Yulo will receive but reports have it that the Southeast Asian Games gold medalist can get as much as P1 million for the gold and another P500,000 for the silver.
Malacañang congratulated Yulo yesterday.
"We congratulate Carlos Yulo on his gold medal in the men's vault and silver medal in the parallel bars. This is proof of the excellence of our Filipino athletes," said Presidential spokesman Harry Roque.
Yulo missed another medal in his favorite event, the floor exercise, where he wound up fifth.
It was the second gold medal in the world event for Yulo, who ruled the floor exercise in 2019 in Stuttgart, Germany. For that feat, he received P1 million from the PSC.
In 2018, he won the bronze in Doha and received P250,000.
Yulo's outstanding performance last Sunday erased bitter memories of his failure to land a medal in the Tokyo Olympics last July.
But despite that, Yulo received as much as P1.1 million from President Duterte, the MVP Sports Foundation and the PSC, including a P500,000 reward just for qualifying to the Olympics.
The other Filipino non-medalists in Tokyo received the same amount, according to PSC executive director Atty. Guillermo Iroy.
Related video: