Sport
Never-say-die jin cracks Philippine Olympic team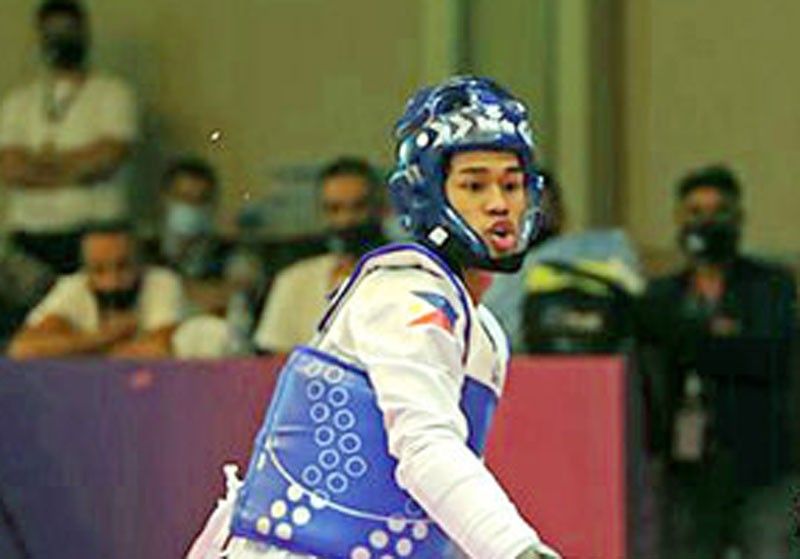 MANILA, Philippines — Southeast Asian Games gold medalist Kurt Barbosa showed never-say-die spirit as he practically rose from the dead to snatch a 50-49 win over Zaid Al-Halawani of host Jordan and grab spot to the Tokyo Olympics in July.
Given up for dead after falling to a 28-41 hole with a minute and 14 seconds left in the last round, the 21-year-old Barbosa mustered the last of his remaining strength and furiously fought his way back to snatch the win and the dream ticket to the quadrennial games.
Barbosa thus became the ninth Filipino Tokyo Games qualifier after pole-vaulter EJ Obiena, gymnast Caloy Yulo, boxers Eumir Marcial, Irish Magno, Nesthy Petecio and Carlo Paalam, 2016 Rio Olympics weightlifting silver medalist Hidilyn Diaz and rower Cris Nievarez.
The feat made up for the heartbreaking setbacks of Pauline Lopez and 2016 Rio Olympian Kirstie Elaine Alora.
Lopez succumbed to 2018 Jakarta Asiad bronze medalist Laetitia Aoun of Lebanon, 10-21, in the women's -57kg division while Alora ran into a taller 2017 Asian Indoor and Martial Arts Games silver medalist Svetlana Osipova of Uzbekistan and lost, 5-27.
The other Filipino entry, Arven Alcantara, exited the day before.
And it appeared like the Filipinos would suffer a shutout as Barbosa teetered on the brink of defeat.
But Barbosa never gave up and instead unrelentingly fought to the finish, emerging victorious in the end with a connection just before the final buzzer sounded.
Philippine Sports Commission chairman William Ramirez, Philippine Olympic Committee president Abraham Tolentino and Manny V. Pangilinan Sports Foundation president Al Panlilio lauded Barbosa for his effort.
"Kurt Barbosa gave the Filipino people a timely reminder that as long as there's still time left on the clock, we need to keep fighting," said Panlilio. "Even if Kurt was down big in the third round, his belief in himself never wavered, and now he is an Olympian."