National
Duterte spends day off with Quiboloy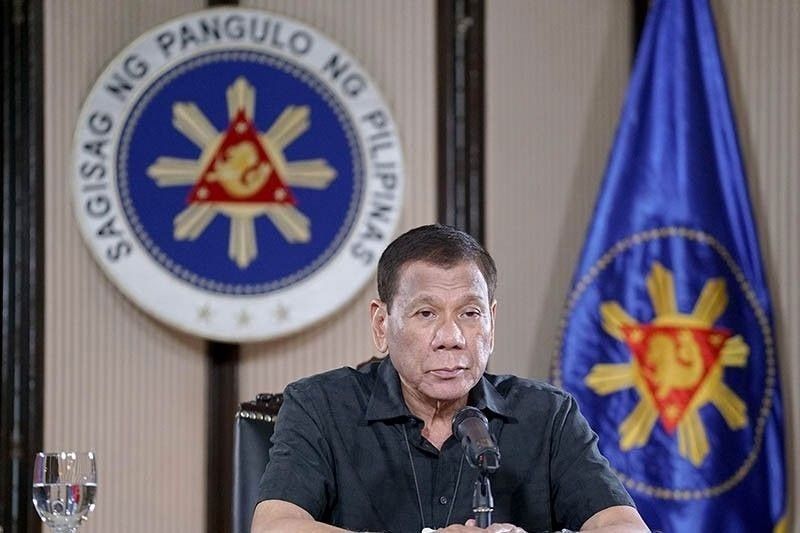 DAVAO CITY, Philippines — President Duterte on Sunday night visited his long-time friend and ally Pastor Apollo Quiboloy at the Kingdom of Jesus Christ's headquarters in this city.
Duterte chatted with Quiboloy for four hours over dinner of sour fish stew, sauteed mung beans and fried dried fish.
They discussed matters concerning retired Supreme Court Justice Antonio Carpio and Sen. Manny Pacquiao.
Carpio and Pacquiao recently criticized the President regarding the West Philippine Sea.
The President, accompanied by Sen. Bong Go, told Quiboloy that his Cabinet persuaded him not to go on a debate with Carpio.
Duterte appeared to be relaxed while laughing with Quiboloy during dinner.
The two used to go out for dinner when Duterte was mayor of Davao City.
Duterte arrived in the city on Friday night after staying in Manila for almost two months in the wake of escalating COVID cases in the National Capital Region and surrounding provinces.
Sources said that all officials and personnel in the Quiboloy compound were subjected to swab tests a few hours before Duterte arrived.