Lifestyle
Miss Universe's new Fashion Week video shows more Latinas vying vs Philippines' Rabiya Mateo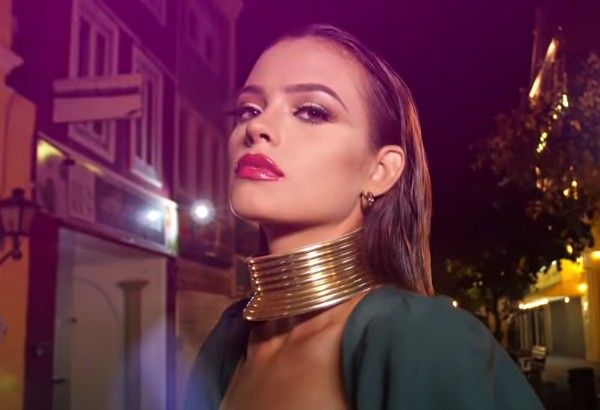 MANILA, Philippines — It would be safe to assume that the first Miss Universe "Fashion Week at Home" compilation video gained quite a traction that it necessitated the Miss Universe Organization (MUO) to release a second video.
The positive feedback from pageant fans of the candidates featured in the first one must have created a clamor from other fan bases who have not seen their favorites therein.
In this second installment, 11 more candidates — eight from Central/South America, two from Europe and one from Asia — share the limelight with their sisters who did the first.
The eight Latina delegates featured in this new compilation are Ivonne Cerdas (Costa Rica), Andrea Meza (Mexico), Vanessa Velasquez (El Salvador), Janick Maceta Castillo (Peru), Shauntae Miller (Bahamas), Chantal Wiertz (Curacao), Alina Luz Akselrad (Argentina) and Carmen Jaramillo (Panama).
The two European beauties on the spotlight were Andrea Martinez (Spain) and Elisabet Hulda Snorradottir (Iceland), while the lone Asian in the list was Adline Castelino of India. Fan favorites who were not part of the first compilation are now in the second one. In total, there are around 28 candidates featured in both compilations.
Meanwhile, Miss Universe Philippines 2020 Rabiya Mateo, who is also the Ambassador for Education, is busy with her outreach activities all over the country. Her recent discourse with Miss Universe Bolivia 2020 Lanka Nemer was closely followed by pageant fans from all over the world.
The 69th edition of the annual Miss Universe pageant will unfold at the Seminole Hardrock Hotel and Casino in Hollywood, Florida. Stay tuned for more updates on the weeks and days leading to the coronation night on May 16, 2021. — Video from Miss Universe via YouTube
RELATED: Rabiya Mateo makes it to Miss Universe Fashion Week video, top 10 best dressed