Lifestyle
LG's self-purifying face mask now available in Philippines
MANILA, Philippines — LG Philippines has finally launched in the country one of the brand's most eagerly awaited air solutions products—a self-purifying face mask.
Introduced and went viral a year ago, the PuriCare™ Wearable Air Purifier has since become one of the most coveted techwear pieces worldwide.
The self-purifying mask features UVnano technology, LG's newest innovation that revolutionizes personal protection. It uses ultraviolet light to eliminate up to 99.9% of bacteria.
The PuriCare™ Wearable Air Purifier's charging case uses UVnano to clean the mask while its charging.
Apart from this, the wearable air purifier is an all-in-one solution for clean air. It provides thorough air protection with HEPA filters that filter out 99% of harmful particles for clean, fresh air.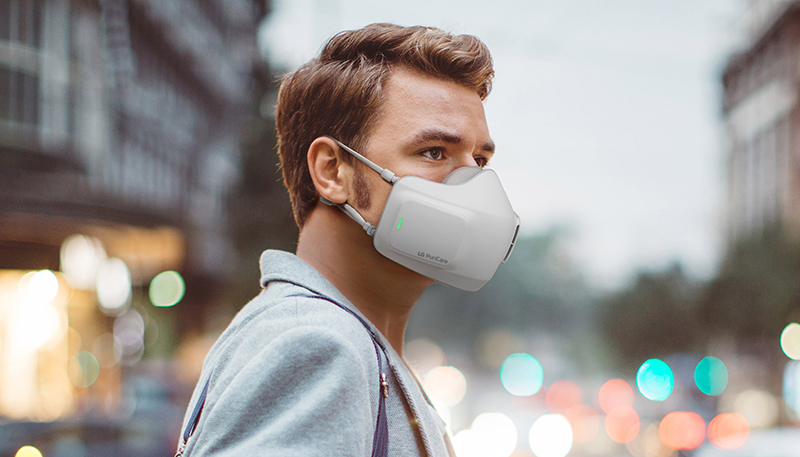 It has a Safety Certificate from the Korean Institute of Public Safety (KIPS), while virus removal, bacteria filtration, and pollen allergen removal performance was verified through an internal test conducted under the observation of TUV Rheinland Korea.
The wearable air purifier has also been certified by the Korean Asthma Allergy Foundation (KAF) for the effective removal of allergens, and the National Radio Research Agency (EMF) for electromagnetic compatibility.
The Respiratory Sensor detects the cycle and volume of the wearer's breathing, whereas DUAL Inverter Fans adjust the dual three-speed fans accordingly.
Its seamless, organic design fits and seals to your face to minimize air leakage around the nose and chin, comfortable for everyday wear while minimizing air leakage. The material is made of medical-grade silicone.
It also supports the use of the LG ThinQ app. With your smartphone, you can check usage history and the status of UVnano mode, Drying mode, and filter life with LG ThinQ. The LG PuriCare™ Wearable Air Purifier, together with its charging case, is the best way to be assured of clean air while on the go.
The PuriCare™ Wearable Air Purifier was launched via a simulcast in Lazada and Facebook, with longtime LG brand ambassador James Deakin as host.
Also unveiled at the event are LG's line of air conditioners that also feature UVnano technology. The latest ACs utilize the new Aircare Complete system, which is a multi-step filtration process with UVnano to reduce allergens and harmful bacteria to ensure the cleanliness of the air at home.
The LG PuriCare™ Wearable Air Purifier's retail price is P8,699 and the UVnano charging case is at P6,999; and the LG new line of air conditioners price starts at P53,999. Both are now available on Lazada, Shopee and other authorized dealers nationwide.