Entertainment
Yassi ventures into game show hosting after teleserye acting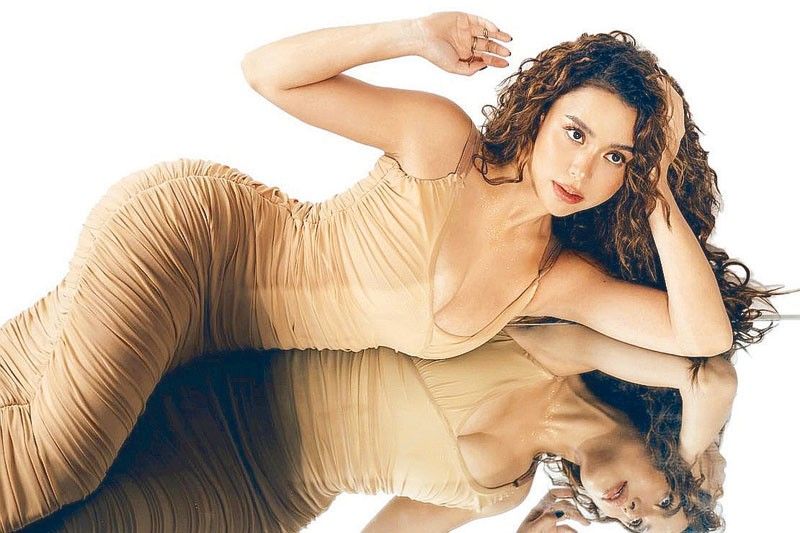 Acting is a familiar territory to Yassi Pressman, who can effortlessly visit and revisit it. She knows it like the back of her hand. Hosting a game show, however, is a totally new field for her, whose adaptability and flexibility skills as an actress come handy in navigating its entire creative terrain. Yassi will simply roll with the punches.
"For me, the first challenge is (how) to become a game show host," said the Fil-British model and actress on her being the face of Rolling In It Philippines, presented by TV5, Cignal TV and VIVA Entertainment, in a recent media call. "Second is to (carry out the task of hosting) the show alone. The pressure is all on me. But I feel very lucky that there will be celebrities who play as partners to the contestants."
The level of excitement and entertainment that Rolling In It Philippines will offer viewers allays her fears over embarking on something that she has never done before.
"It's exciting every time," shared Yassi. "What makes the game more exciting is you don't know where it is leading to, especially when a big amount of money is involved. Ang lahat ay nakasalalay sa pagbagsak lang nung coin (Everything relies on or changes at the drop of the coin). It's gonna be different each time."
Premiering on June 5 at 7 p.m. on TV5, Rolling In It Philippines, a local adaptation of UK's No. 1 game show in 2020, is a game of luck, mind and strategy, according to the information given to the media. Contestants roll in the coin and push their luck to become the next millionaires, it added.
After Yassi gave everyone a virtual tour of the set, one can say that the show is arcade game-inspired. Although the then young Yassi was into street games like patintero (a traditional Filipino outdoor game), she remembered the claw and dance revolution as her arcade games of choice. The celebrity-contestant teams can win up to P2M.
After playing Alyana to Coco Martin's Cardo in FPJ's Ang Probinsyano, Yassi is in the zone to be the host of Rolling In It Philippines. She got a call from the show's producers, who explained their intention, and gave her nod of approval. Yassi is grateful for the trust the people behind Rolling In It Philippines have given her.
"For me, it is such a big challenge but more than anything, I'm excited to make the contestants and viewers happy," she said.
Aside from the fun and thrill of watching contestants winning the game and scoring in every round, listening to their stories is what also makes Rolling In It Philippines more interesting.
"With the contestants' stories, I want all of them to win," said Yassi. "(You know) kung paano sila lumaban sa buhay. Most of them have inspirational stories to tell. They have reasons why they join and (they know) where to use the prize money." Seeing the look of victory on the contestants' faces is a pure joy to Yassi, who feels great to become a part of their journey.
The host also sympathizes with the contestants when their coin goes to the bankrupt slot, their money value decreases, or their hard-earned money is stolen by another group. "It's part of the game," Yassi said. "They have to make a quick decision and stay focused on the questions. Hopefully, they correctly answer them."
As for her hosting preparations, Yassi said, "We didn't have workshops, we came in (to the studio) to rehearse. I treated (my hosting work) like (I was reading) a script para hindi malayo sa pinanggalingan ko. I read and reread it. The one thing that my director told me is that I should know the mechanics well. (He said), 'Kapag alam mo na yung mechanics, susundan mo na lang 'yun. Kung anuman ang mangyari, kung ano mang kwento ang lumabas, OK lang basta di ka mawawala. You could bring (a piece of) yourself to their stories… pero ito yung susundan natin (but this is the sequence or the format) we need to follow whatever happens.' I asked Robi (Domingo) for pieces of advice. He gave me pointers and told me to be myself and have fun." Yassi considers Heidi Klum, Toni Gonzaga and Alex Gonzaga her hosting influences.
Given the chance to choose her celebrity players in the show's future episodes, Yassi would love her Ang Probinsyano family grace Rolling In It Philippines. "I know they have a long lock-in taping," she said. "Maybe after they can join the show."
After hosting the game show, many think Yassi will also make a perfect talk show host. It's nice to see her get up close and personal with fellow celebrities. Is she open to that possibility?
"I haven't tried but you just deal with everything that is given to you," she concluded. "If there's an opportunity (from) people who trust me, then I'll just grab it and I will try my best."
(Rolling In It Philippines catch-up episodes will also air on Sari Sari Sunday nights at 8 and are available on Cignal TV Channel 3 and SatLite Channel 30. Watch it live and on-demand via Cignal Play App. Download for free for Android and iOS users.