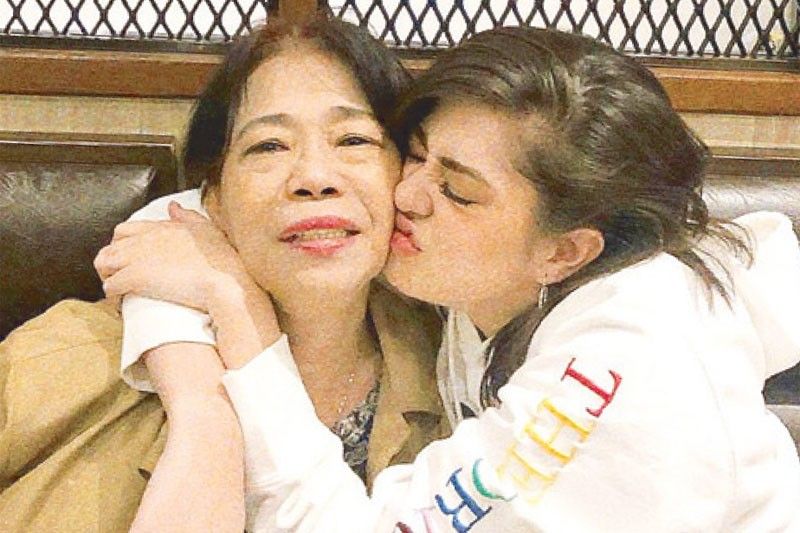 Sue Ramirez and her mom Chit Dodd had a funny and moving exchange recently that should resonate with a lot of mothers and daughters out there.
The Kapamilya star (born Sue Anna Garina Dodd) stars in the upcoming Regal Entertainment movie Mommy Issues, the annual Mother's Day tradition of the movie production outfit. In the family-comedy film, she plays a daughter who is asserting independence from her overprotective, single mother played by Pokwang. This, however, leads to a mother-daughter conflict that involves Lola Fenny (Gloria Diaz), who in turn resorts to quirky and fun "tactics" to bridge the gap between her loved ones.
In real life, the 24-year-old Sue has moved out of the family home and started living on her own — a decision that somehow caused an "issue" between her, a certified momma's girl, and her Mommy Chit.
Sue told The STAR in a virtual presscon on Thursday: "I'm definitely a mommy's girl. Every night, growing up, I would sleep beside my mom and up to this day, sinusubuan pa rin ako ng mommy ko pag-andun ako sa bahay namin. The mommy issues, ngayon nalang dumadating since nag-ma-mature na ako. Nag-move out ako and wala akong masyadong time na nakakasama ko siya.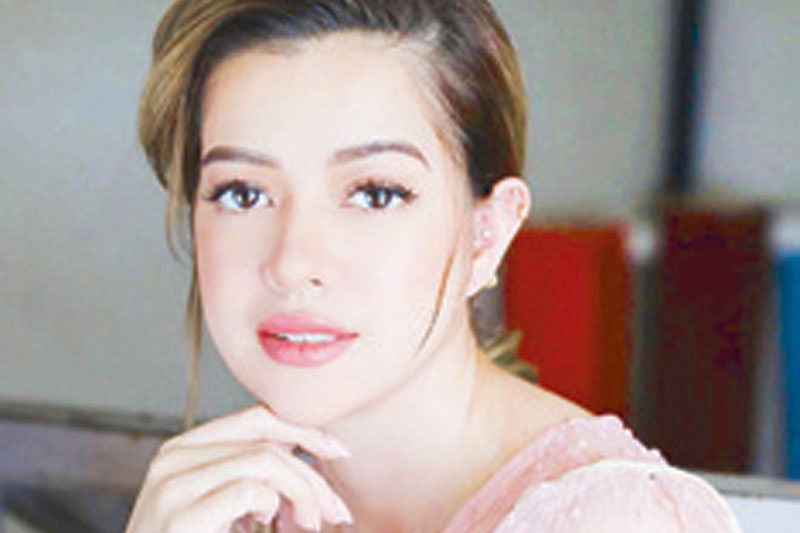 "But I try to really give her time as much as I can. And right now, it's just so difficult with my mom being a senior citizen. Ayaw kong labas pasok sa bahay niya kasi kung saan-saan rin akong set nanggagaling. (I don't want to be in and out of her house because I've been around different film sets.) I think that's what I have to make her understand as of today because medyo nagtatampo yung mommy ko sa akin kasi nga di ako nakakauwi sa amin."
Sue, nevertheless, mused that since she's the "lowkey favorite" of the family, she knows how to return to her mom's good graces right away. She also said that whenever there are "mommy issues," it's a given that she and her siblings remain "kalmado" and they understand if their mom is not. She added that in their family, they never allow a misunderstanding to last for two days.
Chit, who appeared during the presscon upon the request of her daughter, confirmed that Sue is, indeed, the apple of everyone's eye because she's the youngest among the siblings and cousins.
"She's a responsible daughter and she knows very well that hindi siya naghirap unlike other actresses na talagang dumaan sa hirap na… Alam mo na di naman siya galing sa mayaman, di naman siya gaano kahirap. We're just in the middle of everything because all of us are working. All her siblings, wala naman umaasa sa kanya (nobody depends on her financially) so it's up to her to manage her finances."
Sue's mom admitted that to this day, she has no idea how much her daughter earns. "Ni hindi ko alam ang kinikita ng anak ko. Sabihin niya, 'Mommy, may pera ka ba?' (Sabi ko,) 'Meron naman! Kung meron ka eh di bigyan mo ako,'" she quipped.
Sue reacted that it's really their bonding moment. It's also how she wins back her mom's favor: "Sa mommy ko is… deposit. OK din siya dun (laughs)."
Even though Mommy Chit has trained her children to be independent and responsible for themselves, she reminded Sue that there are certain things that should remain constant in her life.
"Ganun lang ka simple buhay namin — bahala ka sa buhay mo, bahala kami sa buhay namin. But make sure, you're honorable. You're always on the right track. Your values being a friend, family, kahit ano, basta ang values mo 'wag mong kalimutan. And preserve your dignity as a woman," she said.
She then wished her daughter success in her chosen profession. "Kasi sabi ko, if you won't be successful, you can go to the States... So, you have to make sure that you become successful there (in showbiz) because that's your choice. Nobody has obliged you to be an actress."
Chit further advised her daughter how to handle her career and the intrigues that come with it. "Do your own canoe, but you have to make sure that it's dignified, no cheating, go through the rules. 'Pag may marinig kayo, because you're in this industry, maraming mang-iintriga, but then, you still have to go back to yourself and close your eyes, 'Am I that right or am I that wrong?' Something like that. Siguro, ang wish ko nalang talaga sa kanya maging matinong tao siya."
In response, Sue jokingly protested why her mom was scolding her during the live-streamed presscon. But Chit explained she was just expressing what's in her heart because that's what moms are.
Turning serious, Sue shared that talking about her mom always makes her cry. In a previous ABS-CBN interview, she hailed her mom as a superwoman for practically raising her and four other siblings on her own after their American father suffered a stroke when the actress was only six years old.
Sue said, "I'm just always grateful because I am the person that I am because of her. All that I am is because of my mom. I would like to say that I was raised well and that's all thanks to her. And I think, all the positive things that people say about me are because of her and how she raised me, how she taught me and how she brought me to this world. So, I'm very, very grateful."
(Mommy Issues will be available worldwide on May 7 via Upstream.ph, KTX, Iwant and TFC at P250. The film is directed by Jose Javier Reyes and also starring Jerome Ponce, Ryan Bang, Chanel Morales and Kyle Velino.)