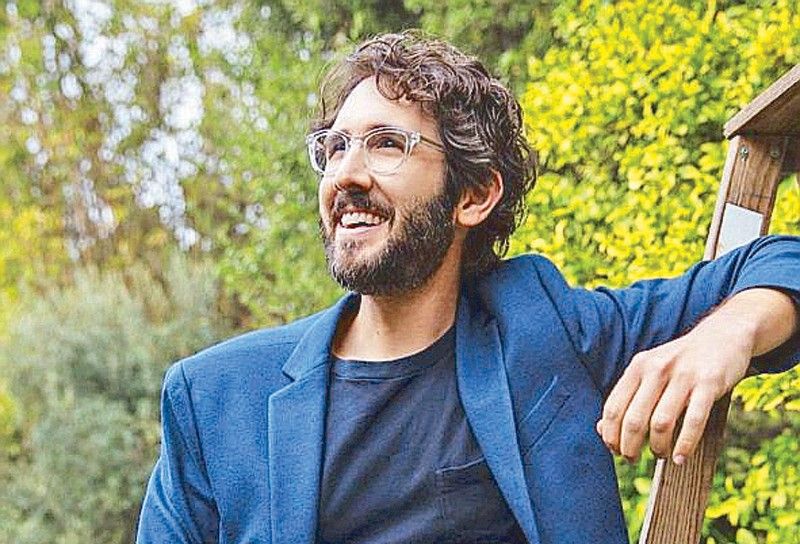 New songs take a lot of getting used to. It is always a risk on the part of singers to release an album of all-original songs. That is unless you are Taylor Swift or Drake or Billie Eillish. As of today, they can record any new song they have written and it will sell.
For those not as creatively endowed, there is always the cover version album. Because this is usually made up of familiar tunes, even big hits, it is easy to sell. A buyer checks out the titles, sees something he likes and buys the album.
Covers are the go-to remedy for artists at a crossroad, unable to write new stuff, but need to keep recording. They can also be special products like those done by Rod Stewart and Barry Manilow containing the American Songbook. Or they can be a wish fulfillment venture for artists who have favorite songs popularized by others that they have always wanted to record.
I believe that the latter is why Josh Groban recorded his latest album Harmony. Although he made his mark with the original songs, To Where You Are and You're Still You when he was only 18 years old, he had always from time to time included covers in his albums, You Raise Me Up, All I Ask of You, Vincent and others.
Harmony though is different. I have a feeling that the songs included are Groban's favorites, those that he loved while he was growing up and those that he has never recorded but enjoys performing in his concerts.
Take a look at this foolproof line-up: Impossible Dream; The World We Knew (Over and Over) originally by Frank Sinatra; Angels by Robbie Williams; The First Time Ever I Saw Your Face by Roberta Flack; It's Now or Never by Elvis Presley; Celebrate Me Home by Kenny Loggins; I Can't Make You Love Me by Bonnie Raitt; Shape of My Heart by Sting, a duet with the Hamilton Tony winner Leslie Odom Jr.; Both Sides Now by Joni Mitchell as a duet with Sara Bareilles; She by Charles Aznavour; Fullest featuring Kirk Franklin and an original track Your Face that Groban himself composed.
Recording these songs may look easy. He probably already had some of them memorized. But that is not really the case. An artist of Groban's stature has to make sure that he does not copy the originals. His cover should be better.
That must be why Both Sides Now, works beautifully. Groban's and Bareilles' vocals blend so well together, emphasizing the wistful longing of the lyrics. The same goes for The First Time Ever I Saw Your Face, which he does almost exactly like Roberta Flack's but a male version.
Not so, Shape of My Heart. I think Groban should have used a quiet approach here and asked Odom to do something else like Celebrate Me Home where they could have gone sentimental. It's Now or Never also comes off as ordinary. Maybe it is difficult to cover Elvis. Maybe he should have done it as O Sole Mio. Better yet, Can't Help Falling in Love with You might have been a better choice.
All that, however, is merely nitpicking. Harmony is one of Groban's best albums more so now that the deluxe version has been released. Included are six cuts which are certainly among the gems of the collection.
Nat King Cole's Nature Boy; The Pretenders' I'll Stand by You as a duet with Helene Fischer; I Can See Clearly Now by Johnny Nash; April Come She Will by Simon & Garfunkel; Con las Años Que Me Quedan by Gloria Estefan; and the loveliest of all, Neil Sedaka's Solitaire.
Groban started out as a teenager singing in the classical style. It was so easy to like him. Great voice. Beautiful songs. However, this stayed pretty much the same through a series of platinum-selling albums. It reached a point wherein, Groban had become all bravura singing. Quite nice but it became tiring after a while.
That is until Harmony. Perhaps credit should go to his acting experience. Remember he was Pierre in the Broadway musical Natasha, Pierre and the Great Comet of 1812. He was also in Netflix for The Good Cop with Tony Danza.
Groban in Harmony sings with so much feeling. Very evident is his vocal control about dispensing lyrics with such subtlety. It is intelligence coupled with passion making his velvet tones all the more captivating.