Business
Union Bank confirms preliminary discussions with Citigroup to acquire retail banking assets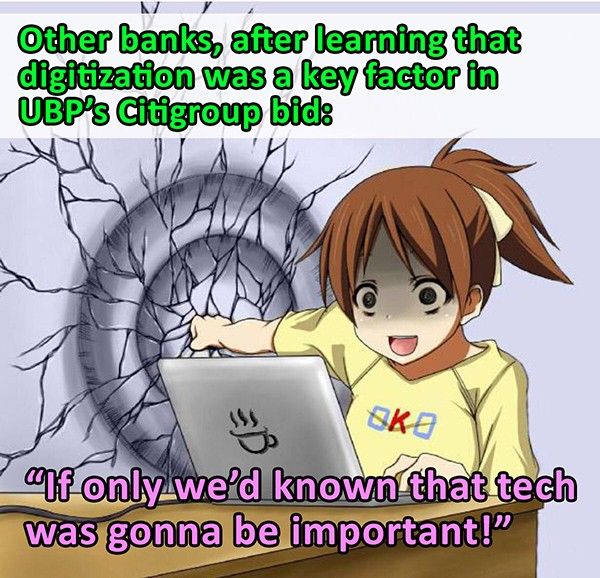 News broke that Union Bank [UBP 111.00 6.42%] was the "surprise front-runner" in the bidding war to acquire the retail banking assets of the American bank, Citigroup, which decided earlier this year to "refresh" its strategy and "double-down on wealth".
The sale of its retail banking business in the Philippines is a part of that refresh, and yesterday, UBP confirmed that it is in preliminary discussions with Citigroup to acquire those assets.
UBP did not comment on the Inquirer's reporting that it was Citigroup's "preferred bidder"; instead, it took the cautious route and explained that nothing is done until the final documents are executed.
However, overnight, the Philippine Star is reporting that a "highly placed source" has said that a deal between UBP and Citigroup is basically done, and that deal documents are expected to be signed in 2-3 weeks, with deal completion scheduled for Q2/22.
The source said that UBP's lean-in to its digital platform and technology is what set its bid apart from those of the other aspirants and that UBP's pitch included a plan to "cover" the 1,800 Citigroup employees that work in its retail banking business here.
MB BOTTOM-LINE
Looks like there's an awful lot of smoke around UBP right now on this deal.
While it is true that everything's just speculation until the pen signs the paper, it seems like the sentiment around the deal (and in the banking industry as a whole) is that this deal is UBP's to lose.
UBP is listed as having ~3,500 employees in 2020, so if UBP gets the deal and their plan truly does retain Citigroup's 1,800 employees, that would be a massive 50% jump in UBP's workforce. This is a gargantuan deal for UBP.
--

Merkado Barkada is a free daily newsletter on the PSE, investing and business in the Philippines. You can subscribe to the

newsletter

or

follow on Twitter

to receive the full daily updates.
Merkado Barkada's opinions are provided for informational purposes only, and should not be considered a recommendation to buy or sell any particular stock. These daily articles are not updated with new information, so each investor must do his or her own due diligence before trading, as the facts and figures in each particular article may have changed.