Business
RL Commercial REIT makes a successful, positive debut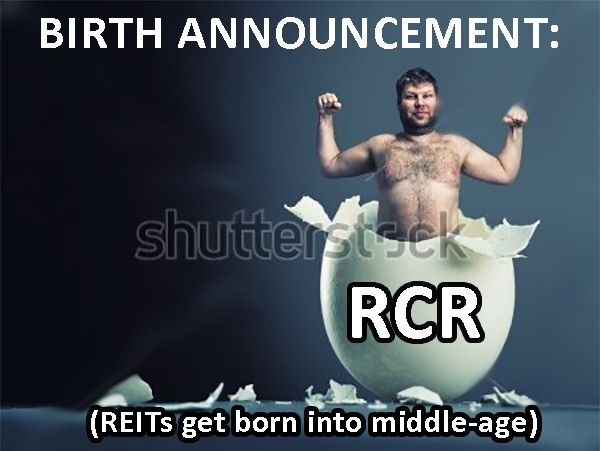 The PSE's fourth REIT started trading yesterday morning at 9:30, after a long bell-ringing ceremony with statements from the PSE, SEC, Robinsons Land [RLC 16.50 1.20%] and RL Commercial REIT [RCR 6.46 ?0.2%]. Those that tuned into the Zoom ceremony were greeted with the now-familiar "Lolo staring slightly off-camera" aesthetic, while the guests recognized each other repeatedly and everyone waited patiently for someone to talk while muted or forget that the mic was on.
To my surprise, none of that really happened. It was a well-executed call. The highlight for me was probably when Secretary Dominguez came on and yelled at us from what looked (and sounded) like a large, empty basement. He (accurately) claimed credit for the wave of REIT listings on behalf of the Duterte administration; before Secretary Dominguez, the REIT Law was hampered by taxation issues that effectively prevented real estate developers from using the law as it was intended.
SEC Chairman Aquino's speech was also quite interesting, especially when he said that we may have a REIT ETF soon.
As far as the day of trading went, RCR opened trading up P0.10 and slowly gave back those gains through the day. It briefly traded every so slightly below its offer price, but quickly pulled back up (perhaps because of intervention from the stability fund) and finished the day up P0.01. RCR was the fourth most-traded stock on the PSE by value (P499,695,645 worth of stock traded).

MB BOTTOM-LINE
From RLC's perspective, the IPO was already a success when the offer period closed. It gained a great deal of liquidity by converting its interest in RCR into P23.5 billion in cash, which is 95% of RLC's stated capex budget for 2021, and managed to pull off a problem-free listing that reflected well on the new REIT, its sponsor, RLC, and the Gokongwei Family as a whole.
RCR IPO investors will be watching closely for the next few days to see whether the stock will be able to put any distance between itself and the offer price, or if it will just kind of limply bounce sideways at or near the offer price thanks to the steady drip of the stability fund. We should have a pretty good feel for what will happen by the start of next week, which is when the MREIT [MREIT 16.10 pre-IPO] offer period will end.
With no new REIT issues on the immediate horizon, where will the new money to the REIT sector go once the MREIT offer is done?
Will the REIT investors of October and beyond adopt a long-term view and invest in the assets beneath the yield, or will they simply gravitate toward offerings that (for now) provide higher yields? It will be very interesting to see how the REIT sector behaves once the shock of the RCR and MREIT IPOs is fully absorbed.
--
Merkado Barkada is a free daily newsletter on the PSE, investing and business in the Philippines. You can subscribe to the newsletter or follow on Twitter to receive the full daily updates.
Merkado Barkada's opinions are provided for informational purposes only, and should not be considered a recommendation to buy or sell any particular stock. These daily articles are not updated with new information, so each investor must do his or her own due diligence before trading, as the facts and figures in each particular article may have changed.