Business
Electronics exports on the rebound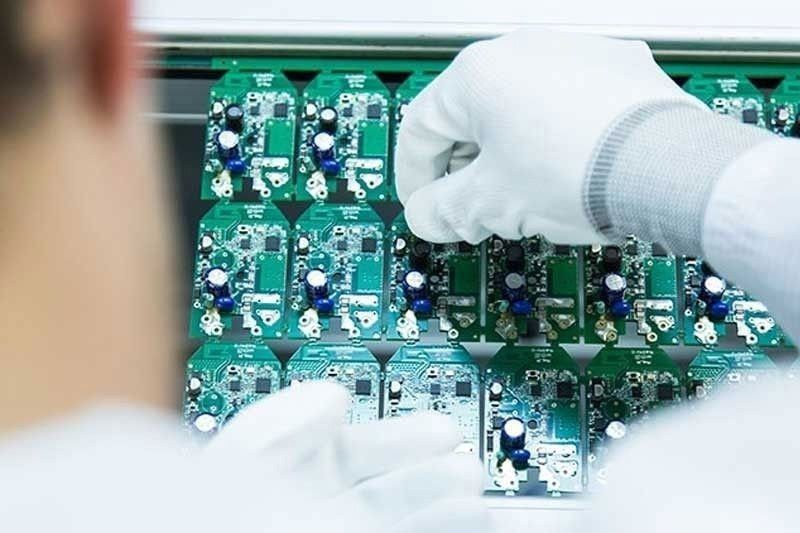 MANILA, Philippines — The electronics sector, the country's top exporter, will continue to record strong gains for the remaining months of the year despite global supply chain disruptions.
In its weekly economic preview, market intelligence firm IHS Markit said global demand for electronic products has been strongly rebounding from its lows last year and the Philippines is also riding on this recovery.
"With economic recovery continuing in the US and Europe as COVID-19 vaccines are progressively rolled out, demand for electronics products is expected to remain strong during the remainder of 2021," IHS Markit Asia Pacific chief economist Rajiv Biswas said.
Last year, Asian electronic production suffered severe supply disruptions and slumping global demand due to the pandemic and lockdowns.
The electronics manufacturing industry is an important part of the manufacturing export sector for many Asian economies, including South Korea, mainland China, Japan, Malaysia, Singapore, Philippines, Taiwan, Thailand and Vietnam.
Electronics is the Philippines' top export, accounting for almost 60 percent of total.
Latest data showed that total exports for July went up as electronic products registered a 10 percent increase to $3.69 billion.
Biswas emphasized that the strong rebound in world consumer markets is driving demand as a result of a buoyant growth in household spending on electronics products.
"Global electronics demand has risen strongly due to the global shift to remote working and online shopping. This has resulted in surging demand for consumer electronics products such as laptops, mobile phones and wearables," he said.
However, such rapid increase has triggered a sharp upturn in raw materials input prices for electronics firms over the past few months. Widespread surges in costs for materials were also reported by firms amid supply shortages, as well as rising shipping fees.
With shortages of semiconductors disrupting manufacturing supply chains, Biswas argued the importance of having domestic electronics production capacity for critical electronics components for major industrial nations.
"For the US and Europe, reducing reliance on Asian semiconductors production has become a key strategic priority over the next decade," Biswas said.
Risks due to the more transmissible Delta variant are also posing additional threats to the electronics sector particularly in Vietnam, Malaysia, Thailand and the Philippines.
Such risks have triggered renewed lockdowns and these were already reflected in the latest manufacturing data.
For the Philippines, the headline purchasing managers' index fell sharply to 46.4 in August from the 50.4 in July, its lowest in 15 months.
"With reported daily new cases having risen sharply in recent weeks in many Southeast Asian nations, there is still significant uncertainty about how protracted and severe the current COVID-19 waves will be, posing continuing risks to electronics supply chains in the region," Biswas said.
Nonetheless, IHS Markit noted that the medium-term economic outlook is still supportive for the electronics industry, with a sustained strong world economic growth forecast over 2022 until 2024.