Business
Del Monte Pacific FY21 profit up 178%, largest year in memory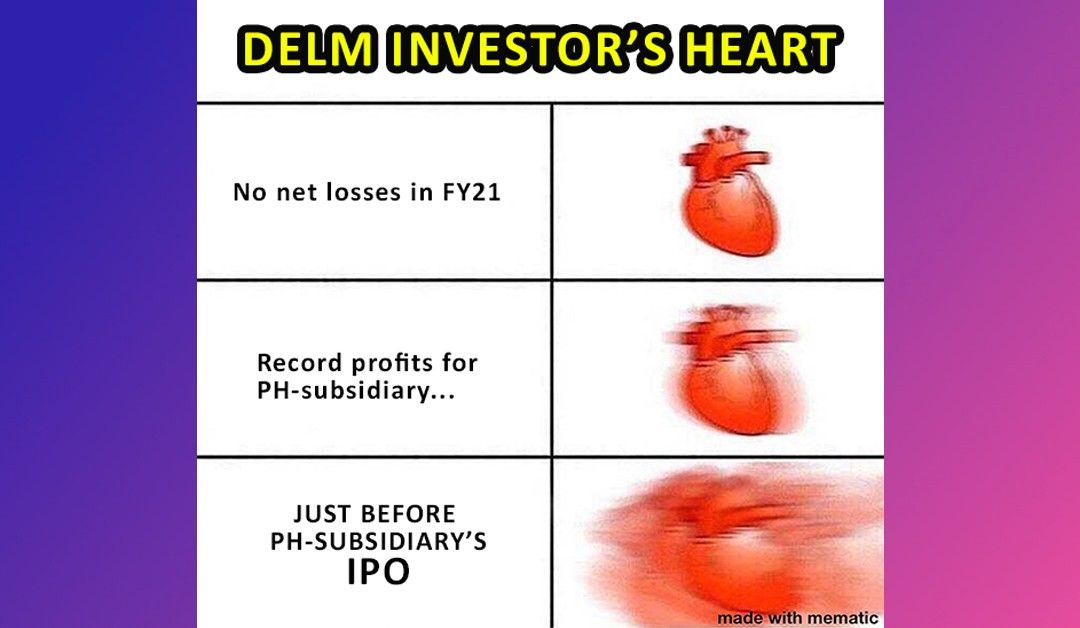 Del Monte Pacific [DELM 17.98 3.21%] posted a FY21 profit of $63 million, up 178% from FY20 net loss of P81 million. It was a strong year across the board for DELM, with net sales up 2%, gross profit up 23%, EBITDA up 37%, and net profit up 97%.
DELM's US-based subsidiary, Del Monte Foods Inc., put up $15 million in profits this year after losing $100 million the previous year due to one-off charges related to plant closures in the US. DELM's PH-based subsidiary, Del Monte Philippines, Inc. (DMPI), generated record sales and record net profit ($94.5 million, up 40% year-on-year) with over 65% of sales coming from the Philippine market.
DELM is a canned goods juggernaut, with top 3 placement in the US market in canned vegetables (#1), canned fruit (#2), fruit cup snacks (#2), and canned tomato (#3).
MB BOTTOM-LINE
This is a fantastic result for DELM shareholders, especially as the company prepares to spin-off its Philippine subsidiary, DMPI, in an IPO that the SEC has already "pre-cleared".
The IPO will see DELM sell nearly 805 million common shares of DMPI to the public, at a price of P54.80, to raise nearly P45 billion for the parent company. DELM said it will use the proceeds of the DMPI IPO to pay down debt and for other corporate purposes. The reason why the result is so good is that it builds nicely on DMPI's "growth story", the thing that capital advisors will always harp on when speaking with prospective clients. When investing in equity (as opposed to a bond, or something like a REIT that is more fixed-income), investors want to see the potential for growth to back the risk/reward of paying a multiple of the company's future earnings.
Well, DMPI has a pretty good growth story on its hands, with impressive actuals that will grab headlines very close-in-time to when the banks start working the phones to gauge interest and sell IPO stock. Timing-wise, that's chefskiss.jpg for sure.
--
Merkado Barkada is a free daily newsletter on the PSE, investing and business in the Philippines. You can subscribe to the newsletter or follow on Twitter to receive the full daily updates.