Business
AllHome profit jumps to P297 million in Q2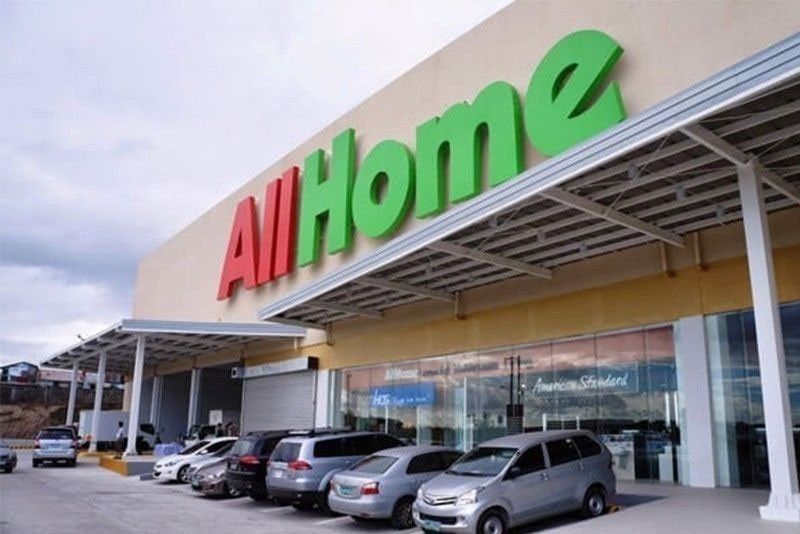 MANILA, Philippines — AllHome Corp., the pioneering one-stop shop home store in the Philippines, recorded a net income of P297 million in the second quarter, significantly higher than the P5 million reported a year ago.
Net sales grew to P3.132 billion, up 110 percent from P1.489 billion the previous year.
The government's move to resume economic activities during the second quarter allowed AllHome stores to operate although on shortened hours, still a better situation from last year that forced the temporary closure of its branches in Luzon.
AllHome chairman Manuel Villar Jr. attributed the company's double-digit growth to its ability to adapt to the current COVID-19 pandemic and address the shopping behavior of its valued clients.
"This pandemic gave us the opportunity to look at our strategies and implement innovations and initiatives to increase operational efficiency. Those innovations lead to the improvement in our margins as we recalibrate our merchandise mix and implement strategic pricing to enhance returns," Villar said.
The second quarter results lifted first half net sales by 39 percent to P6.72 billion from P4.85 billion in the same period last year. EBITDA also grew by 50 percent and net income by 133 percent.
Camille Villar, vice-chairman of AllHome, said the company has implemented new strategies to work around the limitations caused by the pandemic.
"We learned to navigate and operate within the parameters of the pandemic," she said.
AllHome installed self-checkout, and click & collect counters to improve ease of shopping and safeguard the health of our in-store customers.
"As we continue to traverse the course of this pandemic, we will keep on exploring options to improve further our operations and serve more Filipinos across the country," she said.
Benjamarie Therese Serrano, president of AllHome, said that as more Filipinos become vaccinated, the company is confident that it can continue to assess the current situation with much more optimism.