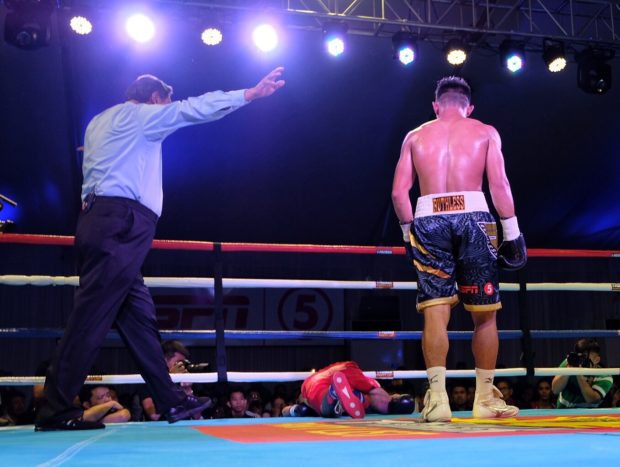 US-based Romero Duno impresses in front of hometown crowd for WBA Asia lightweight title
MANILA, Philippines—Romero Duno reintroduced himself to the Filipino audience in style after scoring a quick knockout over Kuldeep Dhanda of India in the co-main event of ESPN5's fight card Saturday at Midas Hotel and Casino in Pasay City.
Duno, who hails from Cotabato City, Maguindanao but resides in California, hasn't fought in the Philippines in two years and he made sure his return was a memorable one.
The 23-year-old Duno hardly broke a sweat, decking Dhanda twice in each of the two rounds, including a brutal one-punch knockout that ended it at the 1:19 mark of the second.
Duno won the WBA Asia lightweight title and hiked his impressive record to 19-1, with 15 knockouts.
Before his bout against Dhanda, Duno has only fought once in the Philippines in his previous seven fights.
Duno hopes to finally get a title shot this year after another impressive victory.