World
Sri Lanka orders curfew after deadly blasts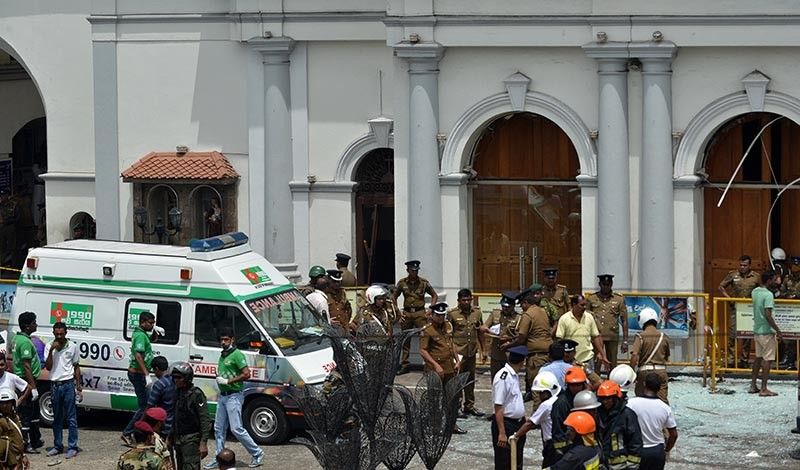 COLOMBO, Sri Lanka (Updated 6:19 p.m.) — Sri Lanka's defense ministry has ordered a night-time curfew after eight blasts targeting churches and hotels killed nearly 160 people across the country on Sunday.
The curfew will begin on Sunday night at 6:00pm local time (1230 GMT) and run until 6:00am local time (0030 GMT), the ministry said.
The government also said Sunday it would impose a "temporary" social media ban after the string of blasts.
"The government has decided to block all social media platforms in order to prevent incorrect and wrong information being spread. This is only a temporary measure" Udaya R. Seneviratne, secretary to the president said in a statement.
Police said an eighth blast hit the suburb of Orugodawatta in the north of the capital, but there were no further details on what was targeted.
Nearly 160 people have been confirmed dead so far in the string of attacks targeting hotels and churches.
This is a developing story