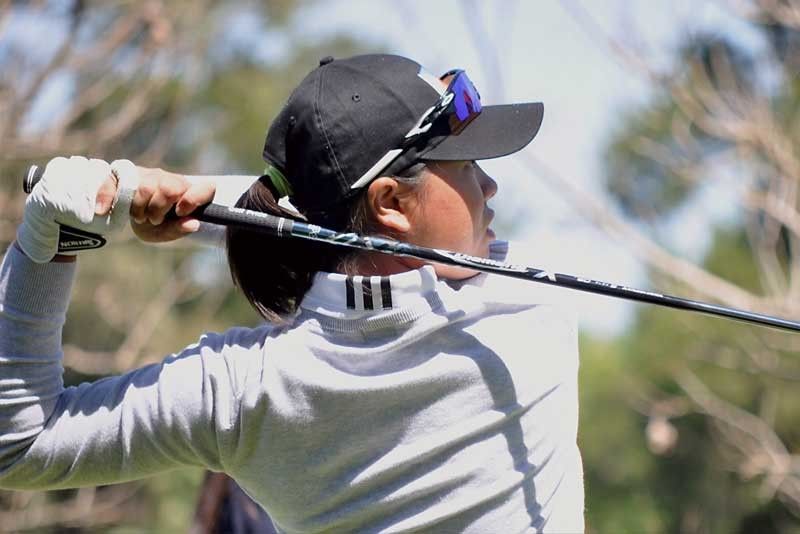 Yuka Saso wavers with 74, drops to fifth
BUENOS AIRES – Asian Games golf queen Yuka Saso struggled with her round Wednesday but stayed in the hunt for the gold heading into the final round at the ancient Hurlingham Club here.
Saso missed a few fairways, fell short of the green then couldn't sink the long putts in a four-over-par round of 74 and a 145 total, five strokes off the leaders from Australia and Italy.
It all started well when Saso, winner of two gold medals in the last Asian Games, birdied her opening hole. But she fell into a maze of errors and had four consecutive bogeys.
The 17-year-old just tried to hang on under the sunny and yet cold Argentine weather. She had a lone birdie and two more bogeys on the back nine for her 74.
"She didn't play her best today," said her coach, Rick Gibson, who walked the short but tricky course with Saso's father, a Japanese who speaks Filipino.
But all is not lost on Saso in this third staging of the Youth Olympic Games.
Saso is five shots behind Kim Grace (69) and Alessia Nobilio (72). But the good news is that there are only two other players in front of her entering the final 18 holes.
Emma Spitz of Austria is in solo third at 142 after a 70 while Hoyu An of Chinese-Taipei is in fourth at 143 after a 72. Saso is in solo fifth at 145.
Carl Jano Corpus struggled on his own, and limped home with a 76 for 147, now 10 strokes behind the solo leader from Australia, Karl Vilips (69-68).
Corpus, who is tied with four others, bogeyed Nos. 6, 9, 13, 14 and 15 and had a double-bogey six on the 10th against a lone bogey on the 11th.
At the Nanatorium Aquatics Center, Nicole Justine Marie Oliva swam in the finals of the 200m freestyle, and finished seventh among eight entries with a time of 2:02.13.
Kiteboarder Christopher Tio got stalled Wednesday when action for the day was called off due to lack of wind at Club Nautico Buenos Aires. Tio remained in very good position after five of seven races.