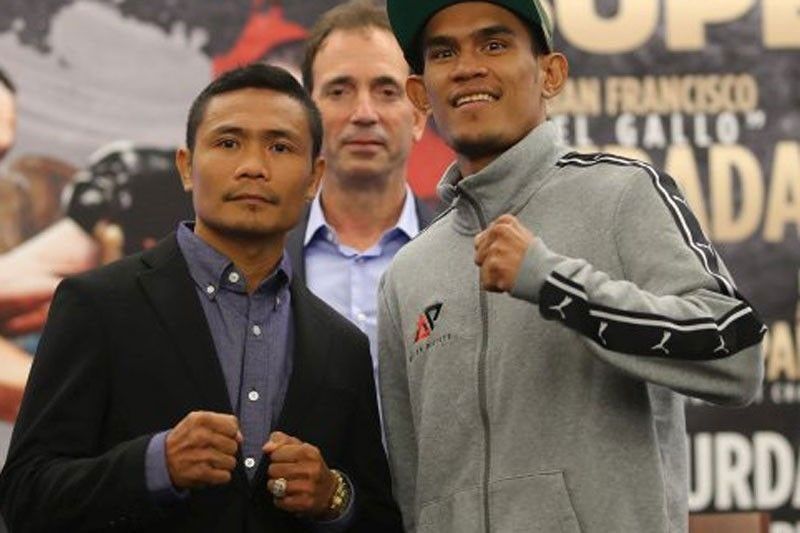 WBO orders bidding on Nietes-Palicte bout
Hearing slated February 28
MANILA, Philippines — The WBO-ordered rematch between super-flyweight champion Donnie Nietes and fellow Filipino Aston Palicte had gone on purse bidding.
The purse bid hearing will take place on Feb. 28 at the WBO headquarters in Puerto Rico.
Any promoter recognized by the WBO can join the purse bid at a minimum of $100,000. The winner gets the right to promote the rematch between the two Filipino boxers.
Nietes and Palicte figured in a controversial draw last September, and while a rematch loomed fast, it did not materialize.
The 36-year-old Nietes fought Kazuto Ioka last Dec. 31 in Macau while Palicte, seven years younger, took on Jose Martinez of Puerto Rico last month.
Nietes and Palicte both prevailed, and talks of a rematch continued.
The camp of Nietes, the longest-reigning Filipino world champion, sought the bigger fight until the WBO ordered a rematch.
The handlers of Nietes and Palicte were given 15 days since Feb. 7 to agree on the rematch. Otherwise, the fight would go on purse bidding.
Nietes could not get the fight that he wanted, and may have no other choice but face Palicte in a rematch.