Sport
Valdez-Pablo duel up as Creamline, Motolite collide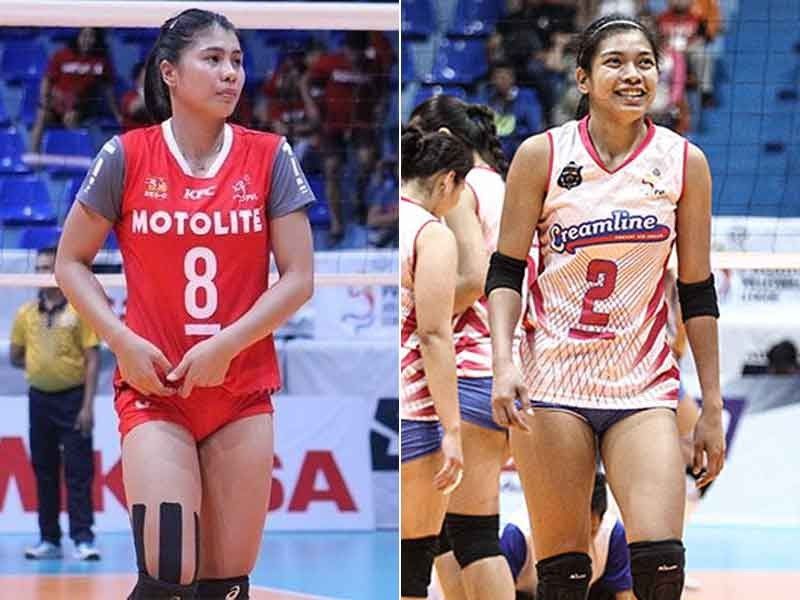 Games Wednesday
2 p.m. – BaliPure vs Choco Mucho
4 p.m. – Creamline vs Motolite
6 p.m. – BanKo-Perlas vs PacificTown Army
MANILA, Philippines – A fired-up Alyssa Valdez and a healthy Myla Pablo brace for a power duel as Creamline shoots for a second straight victory and Motolite tries to kick off its campaign right in the Premier Volleyball League Season 3 Open Conference at the Filoil Flying V Center in San Juan Wednesday.
The two of the country's top players didn't actually go at it in the recent Reinforced Conference as Pablo suffered a lower back injury just right before the start of their campaign and was hardly a factor for the rest of the tournament.
Though far being 100 percent, the former National U stalwart said she's slowly but surely getting back in form and expects to be in top shape come game time at 4 p.m.
"I'm really excited since I wasn't able to play the way I wanted to in the Reinforced," said Pablo. "I wasn't fully recovered that time but now I'm good."
That guarantees a slam-bang face-off between the defending champion Cool Smashers and the Power Builders out to make up for their forgettable fifth-place finish in season-opening conference of the league organized by Sports Vision.
Valdez primed up for her face-off with Pablo by helping lead the Cool Smashers to a 25-23, 25-20, 25-15 victory over the returning Air Force Jet Spikers in Sunday's inaugurals of the mid-season conference of the league backed by Mikasa, Asics and KFC.
BanKo-Perlas, also out to atone for its fourth place finish in the first conference, toppled Reinforced Conference titlist PetroGazz, 25-20, 11-25, 25-21, 25-18, also last Sunday and, like Creamline, is gunning for a second straight win against PacificTown Army at 6 p.m.
Choco Mucho, one of the two newcomers in the league, the other being the Chef's Classics, square off with BaliPure in the 2 p.m. opener of an explosive triple-bill tipped to stir up interest and produce surprises.
But the Creamline-Motolite showdown should generate much attention with Michele Gumabao also out to sustain the former that netted her a top-scoring 14-point output against the Jet Spikers along with mainstays Risa Sato, Jema Galanza, Pau Soriano and ace playmaker Jia Morado.
But aside from Pablo, Motolite also boasts of Fil-Am setter Iris Tolenada, Pablo's former teammate at Pocari Sweat who is joining the squad after a three-year hiatus.
"She's big addition (to the team)," said Pablo. "We've been in constant Pablo's former teammate at Pocari Sweat, joining the squad after a three-year hiatus. "We've been in constant touch as to her stint with Motolite, so I'm really excited to play with her again."
Completing the Motolite roster are Genn Layug, Jellie Tempiatura, Clarice Ramos, Isa Molde, Arielle Estrañero, Rose Ponce, Bernadette Flora, Fenela Emnas, Diana Carlos and Aie Gannaban.