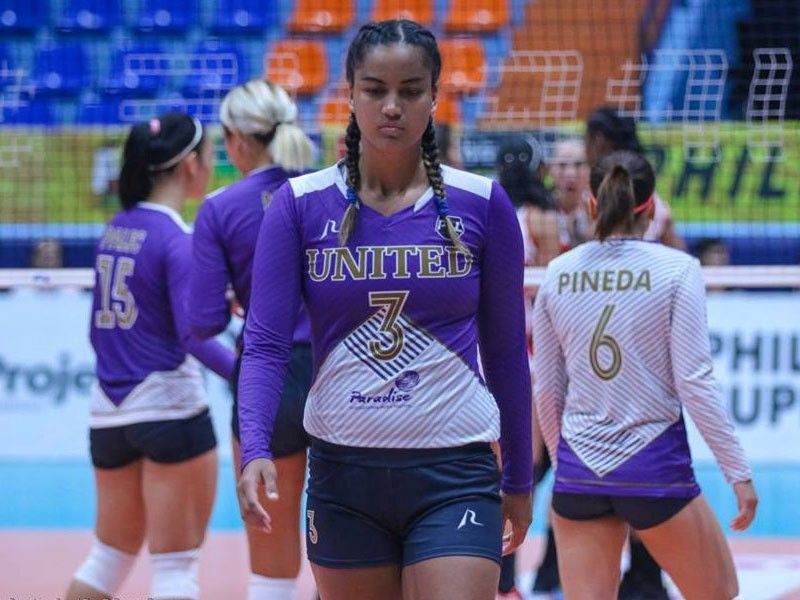 Tina Salak credited for UVC's Alohi Robins-Hardy's rise
MANILA, Philippines – Filipino-American playmaker Alohi Robins-Hardy made heads turn when she carried United VC to a four-set domination of Cignal in the Philippine Superliga Grand Prix Tuesday at the Filoil Flying V Centre.
Alohi-Hardy was simply impressive.
With her at the helm, import Yaasmeen Bedart-Ghani and Kalei Mau had a wonderful day punching holes on the HD Spikers' defensive blanket, leading United VC to their fifth win in nine matches.
But head coach Joshua Ylaya said a seasoned setter is behind Robins-Hardy's playmaking brilliance.
"She gets instructions from coach Tina," said Ylaya, referring to the legendary Salak, who is arguably one of the best playmakers ever to don the national colors.
"Coach Tina and Alohi are always talking during timeouts. Coach Tina makes sure that Alohi reads the defense perfectly and utilize all of her spikers, especially in the utility and open positions which are our strength."
Salak had a very colorful volleyball career.
She was part of the national team that won silver medal in 18th Southeast Asian Games in 1995 and played until the 23rd edition of the Games in 2005, where Rubie de Leon, Michelle and Mayette Carolino, Maureen Penetrante, Roxanne Pimentel and Cherry Rose Macatangay settled for the bronze medal.
Then, she plied her trades in commercial tournaments until landing in the PSL where she powered the Philippine Army to a handful of glorious finishes.
After her playing career, Salak joined Cocolife, which later on became United VC.
She's also calling the shots for De La Salle Santiago Zobel in the girls' division of the University Athletic Association of the Philippines.
"We have a very democratic coaching method at UVC. I may be sitting as the head coach, but everybody gets to pitch in their respective ideas," Ylaya said.
"As for Alohi, coach Tina has her ears. She gets advise from her during games and trainings so it's no surprise that she's now getting used to the Filipino-brand of play."
"It's just a matter of getting into the system. I'm happy that Alohi is slowly adjusting and playing well in her very first conference here in the PSL."