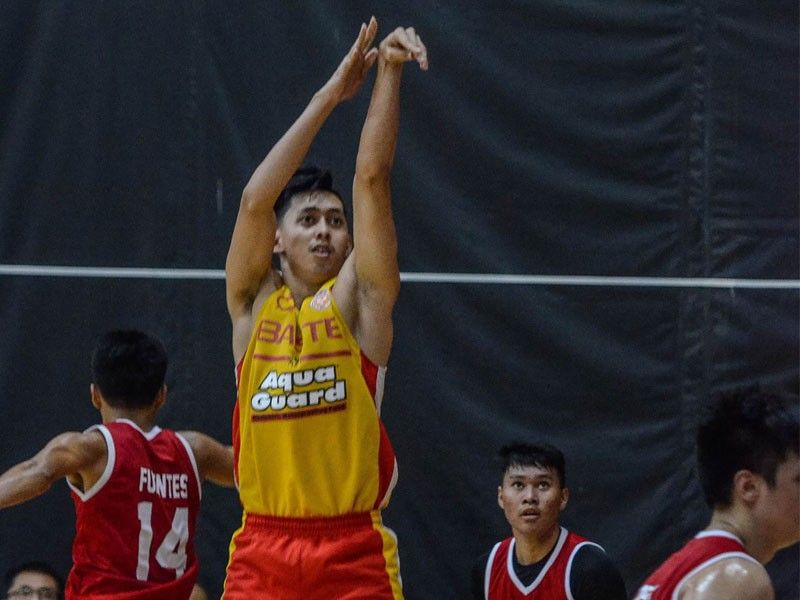 Stags go 3-0 in BBI cagefest
MANILA, Philippines – The San Sebastian Golden Stags ran roughshod over the AMA Titans, 89-72, to stay undefeated in the sulit.ph Breakdown Basketball Invitationals at the Moro Lorenzo Sports Center.
Unlike in the Stags' first two matches where head coach Edgar Macaraya mostly wen t to his NCAA veterans, this time around, he used his Team B players and young guns to get the job done.
Itchie Altamirano got the Stags to a good start with five points with support from Noel Bonleon and Ramil Tero to take a 17-8 first quarter lead. In the second frame, the NCAA veterans were introduced into the game. Allyn Bulandi and Alvin Capobres combined to score San Sebastian's next 14 points and when the dust settled, the score was 31-15 with plenty of time left in the period.
Come the third period, Altamirano, a former UE Junior Red Warrior, scored seven straight points to hike the lead, 51-29, with 8:04 to play.
The Stags didn't let up until the fourth period.
Despite playing limited minutes, Allyn Bulandi scored with 18 points while Tero and Altamirano each contributed 13 markers to their cause. Noel Bonleon added 12 for San Sebastian which made their living inside the paint (50-30 in points) and in second chance opportunities (21 to 12 advantage).
AMA's Drick Acosta led all scorers with 20 points on 53 percent field goal shooting while teammate Luke Parcero added 13.
In other BBI news, Mathew Daves and SJ Belangel of newly minted UAAP champion Ateneo might suit up this Saturday when the Blue Eagles' Team B takes on their DLSU counterparts at 12:30 p.m. at the Moro Lorenzo Center.
The Green Archers have included Gabe Capacio, Mark Dyke, and Miggy Cortez in their lineup, which also has transferees Jordan Bartlett, Tyrus Hill and Kurt Lojera.