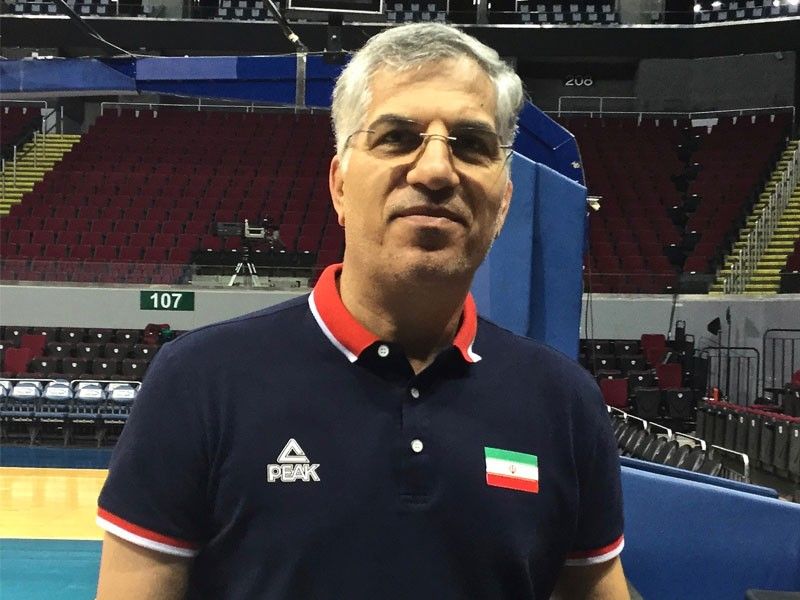 Sans Haddadi and Bahrami, Iran coach still upbeat vs Gilas
MANILA, Philippines – Iranian national basketball team head coach Mehran Shahintab knows that the addition of one or two players can change the complexion of a team, more so an entire game.
Without Hamed Haddadi and Sammad Nikkhah Bahrami, who have hardly suited up for Iran in the Asian Qualifiers for the 2019 FIBA World Cup, Iran has been reeling. Since their 81-73 win over the Philippines in Tehran, they have lost two in a row — both blowout losses, one to Japan, 70-56; and to Australia, 76-47, in Melbourne.
Shahintab knows that any opportunity for ambushing the home side in Manila dissipated when Kazakhstan upset Gilas Pilipinas, 92-88, last November 30. Loss or win aside, the Philippines will enter the game with plenty of payback in mind for their bruising game in Tehran that saw several game stoppages due to physical play and Marcio Lassiter getting bloodied on one play.
The Iran coach downplayed the previous incident but did admit cautious optimism among his team.
"We have no Haddadi or Bahrami (who is now living in the United States after recently getting married)," confirmed Shahintab. "We have a young team but I think we will have a quality game."
Shahintab's squad is led by the explosive Benham Yakchali, Mohammad Jamshidi and point guard Aren Davoudi, who was held scoreless by the Australians in their last meeting.
"We cannot reply on one, two, or even three players," said Shahintab. "We need everyone to help out or else we will struggle because the Filipinos are quick and strong."
Shahintab said that he expects a different game because "Jayson (Castro), (June Mar) Fajardo, and (Troy) Rosario were not in Tehran. The complexion will be different. But hopefully a quality game by both teams."
The Philippines and Iran tip off their last game of the fifth window of these Asian Qualifiers at 7:30 p.m. at the Mall of Asia Arena in Pasay City. A win by Iran will solidify their hold on second spot; right behind Group F's Australia which, has already qualified for the 2019 FIBA World Cup in China by virtue of its 8-1 slate.
Over in Group E, New Zealand, also sporting a 9-1 record, has qualified. The same with Korea (8-2) and China (6-4 but advanced to the World Cup as they are the host).
"It is a big game for both our countries," summed up Shahintab. "If we get a win, it isn't only for the World Cup but for our rebuilding program after losing so many key players in the last four years."