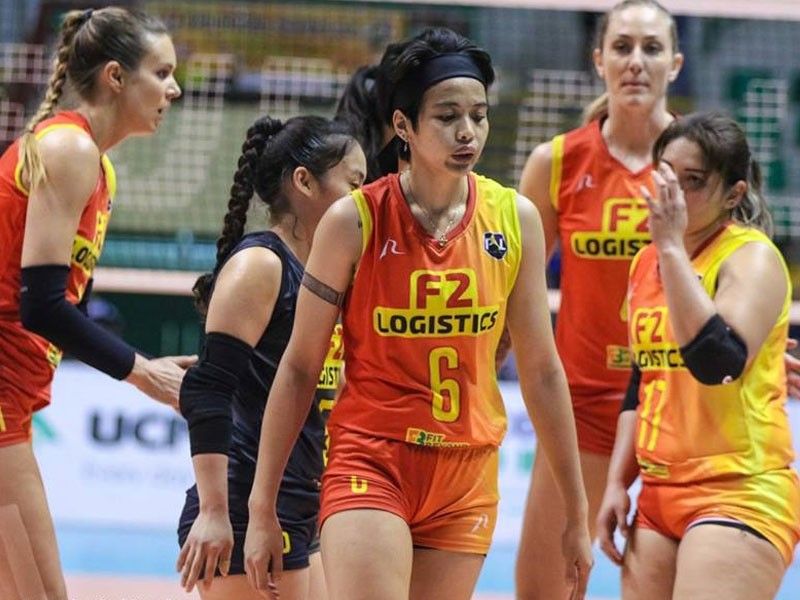 Sans De Jesus at the sidelines, F2 Logistics falls to PLDT
MANILA, Philippines – Ramil de Jesus' juggling act had taken its toll.
With the prolific mentor attending to his coaching duties with De La Salle University, his club team — F2 Logistics — suffered a sorry loss to PLDT Home Fibr in the Philippine Superliga Grand Prix over the weekend at the Alonte Sports Arena in Binan City.
It was such a sorry loss as deputy Noel Orcollo was left to carry the cudgels for the Cargo Movers following de Jesus' decision to call the shots for the Lady Spikers against Far Eastern University at the Filoil Flying V Centre in San Juan.
De Jesus lamented the sorry loss, saying that he will try his best to juggle his responsibilities to both teams.
"Of course, it's really hard as I can't be in two places at the same time," said de Jesus, the proud owner of 11 titles in the University Athletic Association of the Philippines.
"Right now, I'm trying my best to give everything for both teams."
Juggling two teams — La Salle and F2 Logistics — is nothing new for the seasoned mentor.
With the PSL Grand Prix coinciding with the UAAP last year, de Jesus had to assume the role of a consultant of F2 Logistics last year so he can focus on mentoring La Salle.
He left the coaching job to Arnold Laniog, the Cargo Movers' mentor in the beach volley competition.
Laniog did a masterful job steering the Cargo Movers before falling prey to the hungry Petron squad bannered by Lindsay Stalzer and Katherine Bell in the best-of-three finals showdown.
This year, de Jesus rolled the dice and decided to call the shots for both teams.
Unfortunately for him, luck is not on the Cargo Movers' side as injuries hampered the performance of Kim Fajardo, Kianna Dy and Cha Cruz.
"For F2 Logistics, we're not as strong as the other teams, we try to make up for what we lack especially our rotation, maybe the players are still trying to get used to each other," said de Jesus.
Still, the Cargo Movers are at the second spot with a 7-2 win-loss record and a victory over Sta. Lucia on Tuesday at the Filoil Flying V Centre will somehow ease the pain of their setback to the Power Hitters.
"We really have to bounce back," said de Jesus, one of the best in the business when it comes to rebounding from a terrible loss. "It's still a long way to go. We can't let this setback affect our morale."