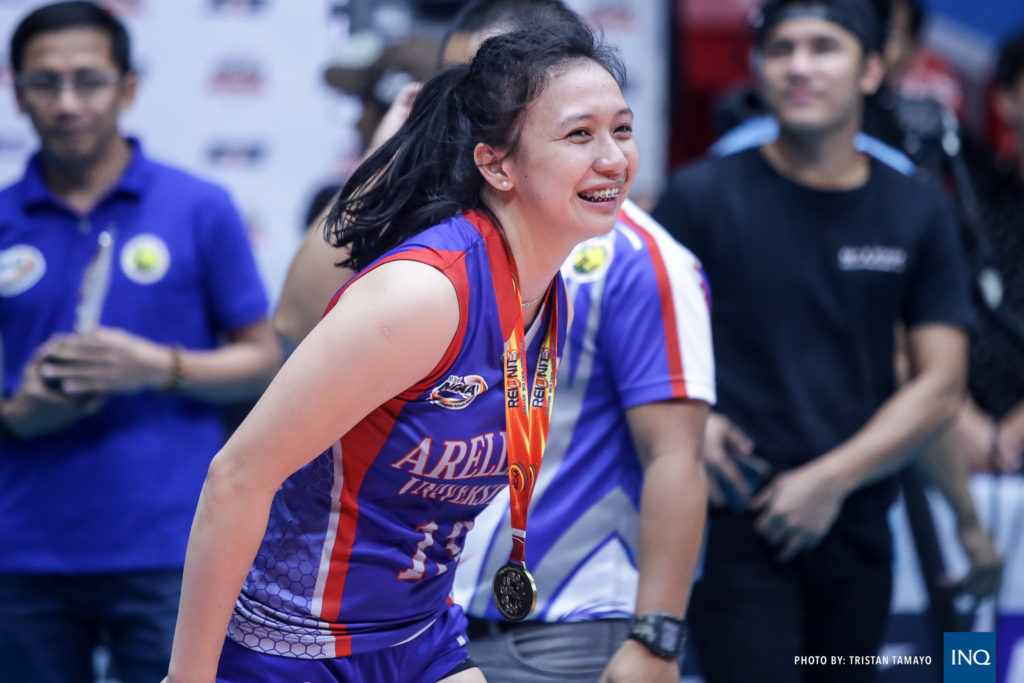 Regine Arocha named NCAA Finals MVP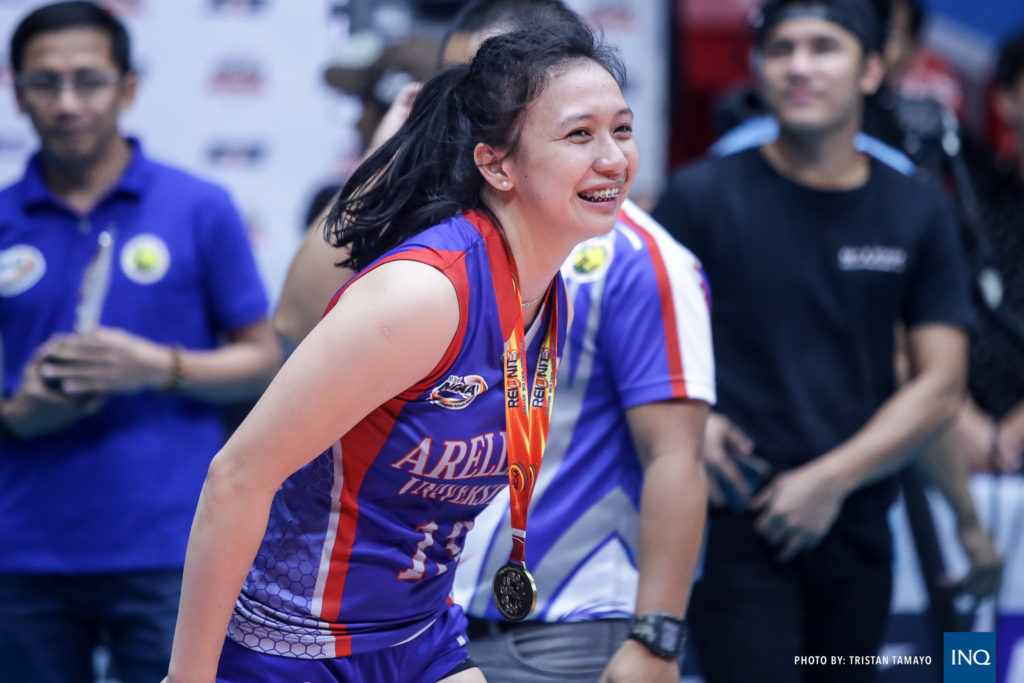 Photo by Tristan Tamayo/INQUIRER.net
Many believed Regine Arocha deserved to be the Finals MVP in Arellano University's championship run last season.
But nonetheless, Arocha now has her own trophy apart from another championship after leading the Lady Chiefs to their third NCAA women's volleyball crown in four years following a sweep of the San Beda Lady Red Spikers.
"It still hasn't sunk in yet," said Arocha in Filipino. "I'm just so happy right now."
"I'm so happy for her because she really improved a lot," said Arellano head coach Obet Javier.
Arocha finished with 15 points and 12 digs on Sunday to lead Arellano's dominating Game 2 performance as an encore to her 14-point outing in a five-set win in the finals opener three days ago.
"We just really wanted to win," said the third-year spiker. "Yesterday in training we were really telling ourselves that it would be our last practice this season that's why we worked very hard to get the championship today."