Sport
Pinoy surfer making waves in Siargao Cup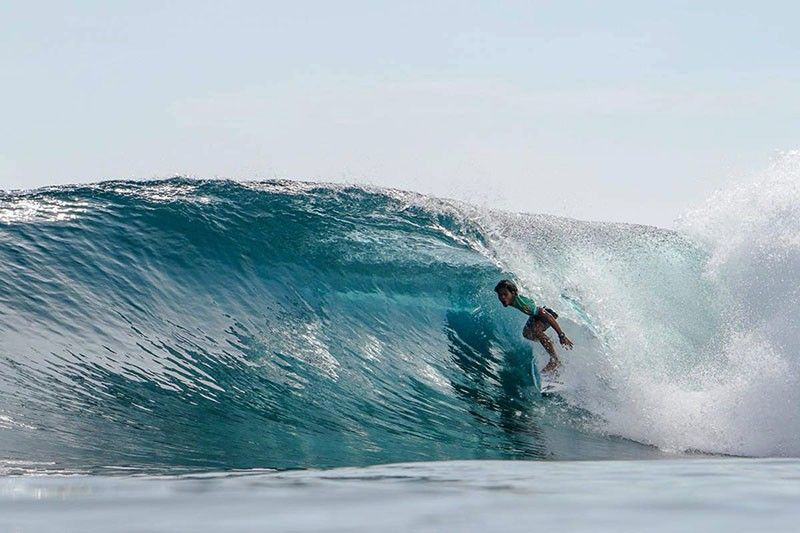 SIARGAO ISLAND, Surigao del Norte, Philippines — Southeast Asian Games-bound John Mark Tokong didn't disappoint as he rode the waves mightily to enter the 25th Siargao International Surfing Cup finals yesterday at the Cloud 9 here.
The 23-year-old Tokong benefited from near-perfect waves to dominate Indonesian rival Oney Anwar in the quarterfinals before dispatching Costa Rican Tomas King in the semifinals, 19:05–15.30, to advance to the finals for the second straight year.
"It was great and fun,'' said Tokong, who won this World Surf League-sanctioned event in 2015 before finishing second to deposed champion Skip McCullough of the United States last year.
To win the $5,000 champion's purse, Tokong must continue his brilliant form and repulse the challenge of the magnificent Noah Beschen of Hawaii. Beschen ousted Australian Callum Robsom in the quarterfinals before putting an end to the fairy-tale campaign of 15-year-old Indonesian bet Bronson Meydi, 12.25-9.80.
The event which lured the world's leading surfers was organized by Siargao Rep. Bingo Matugas and the provincial government headed by Gov. Francisco ''Lalo'' Matugas. It is also being held in honor of former General Luna Mayor Jaime Russilon, the father of Siargao surfing.