Sport
Pinay teen advances in Aussie Open Jrs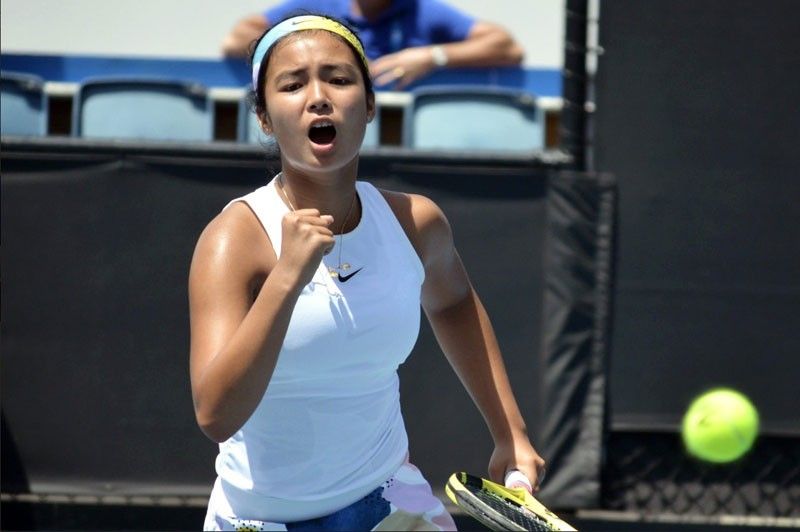 MANILA, Philippines — Filipina ace Alexandra Eala stormed to the third round of the Australian Open junior girls' singles competition after dispatching France's Julia Belgraver in three, 6-0, 3-6, 6-1, yesterday at Melbourne Park.
The fourth-ranked Eala used a strong start and a stronger finish to overcome the challenge of Belgraver and put herself in a position to shoot for a quarterfinal spot against No. 16 Cody Wong Hong-yi of Hong Kong. Wong reached the Round of 16 via a 6-3, 3-6, 6-1 victory over Liubov Kostenko of Ukraine.
Eala, 14, kicked things off with a shutout of the erratic Belgraver. She broke her French rival right in the very first game and sustained the charge all the way through. The Filipina drew first blood in the second set but Belgraver turned things around by winning the next three games for a 4-1 cushion that paved the way for the decider.
The two split the first two games of the third set before Eala wrested control. Eala held serve in the third game, landing a forehand winner to make it 2-1. Then she broke Belgraver in the next and patiently fought back from a 0-40 deficit in the fifth game to widen the gap to 4-1.
She got on the hill by rallying from 15-40 in the sixth game and finally clinched it by taking the seventh after forcing Belgraver to a deuce off a 30-40 deficit. Eala is also in the second round of girls' doubles play as she and Indonesian partner Priska Nugruho beat opening opponents Elina Avanesyan of Russia and Kostenko, 7-5, 4-6, 10-8. The No. 4 tandem of EalaNugruho faces Belgraver and Slovenian Pia Lovric in Round 2.