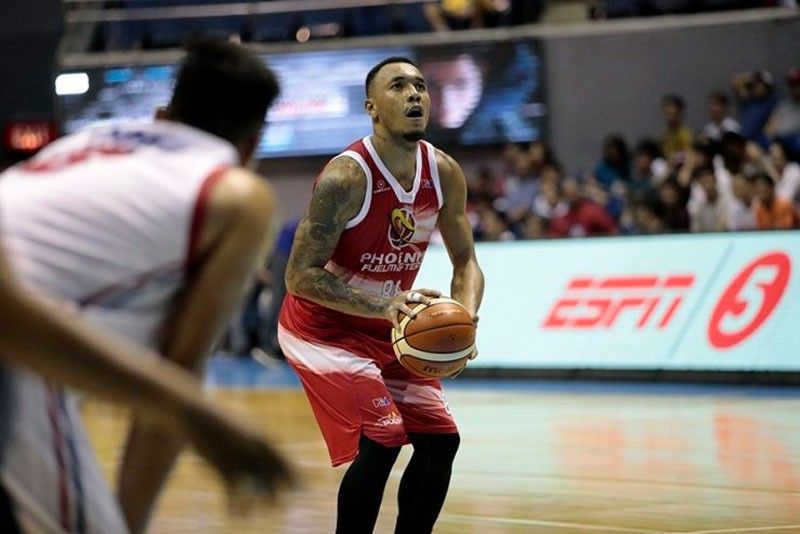 Phoenix braces for duel with San Miguel
MANILA, Philippines — Phoenix Petroleum braces for what could be its biggest test in the homestretch of the PBA Governors Cup elimination round today as it faces a San Miguel Beer side aching to snap out of the rut.
The Fuel Masters are in high spirits coming from a 123-97 rout of the NLEX Road Warriors Wednesday but wary of the SMB squad that could be due for a big game after a rare three straight losses.
But coach Louie Alas and his troops are determined to sustain their drive to land in the Top Four for a twice-to-beat bonus in the quarterfinals. They share third spot with the Blackwater Elite at 6-2, behind frontrunner Barangay Ginebra at 7-1 and second-running Magnolia at 6-1.
Meralco (1-5) and NorthPort (1-6) fight for survival in the 4:30 p.m. curtain-raiser before Phoenix and San Miguel clash at 7 p.m. at the MOA Arena.
The Beermen (2-4) have dropped down to eighth spot following successive setbacks to the Barangay Ginebra Kings, the Magnolia Hotshots and the Alaska Milk Aces.
SMB guard Chris Ross rues they're lacking team effort, but Arwind Santos says it's not too late to make a turnaround as the tournament is far from over.
Though way ahead in the standings, the Phoenix mentor said odds are stacked against them.
But Phoenix import Eugene Phelps is optimistic not just against San Miguel but in each of their last three games against SMB, Rain or Shine then Blackwater.
"If we stay together, stay focused, I think we'll be fine," said Phelps.
The do-it-all import admits he has a personal goal –winnng the Best Import Award – which is reachable if they go as far as the semis.
"Honestly, I'm trying to win import of the year (Best Import of the Conference award). I understand that to get that, you've got to at least get to the semifinals. So that's the goal – Top Four at least," he said.