Sport
Philippine equestrian team tops KL meet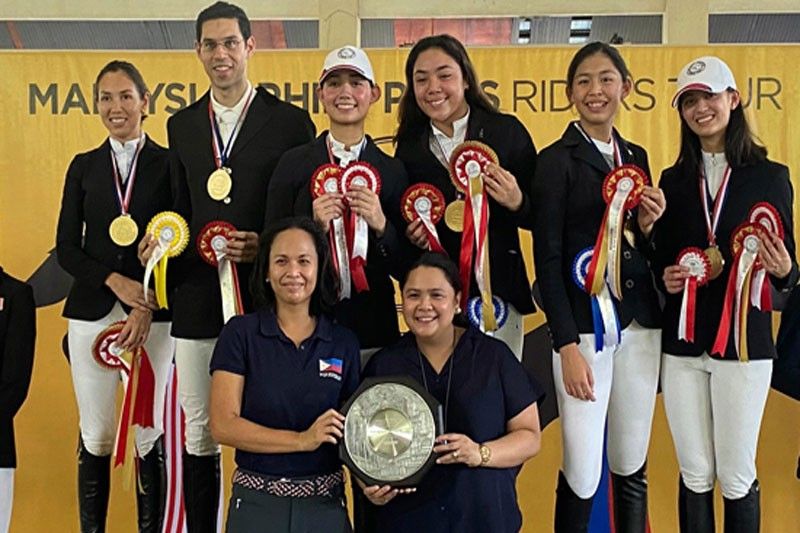 MANILA, Philippines — Team Philippines topped two homes teams in the recent Malaysian edition of Riders Tour at the Bukit Kiara Equestrian and Country Resort in Kuala Lumpur.
Paola Lorenzo (1.20-meter category), Lara Zobel (1.10m), Nicole Camcam (1.00m), Mohamed el Akkad (0.90m), Alex Ynares-Villalon (0.80m), and Minxie Romualdez (0.70m) composed the Phl team besting Malaysian teams composed of riders ranging from young equestrians to members of the uniformed service in active mounted duty.
In a challenging format that tested riders' ability and adaptability, all riders competing in the event were given 30 minutes to familiarize themselves with the horses provided by the host country prior to riding a five-minute test round the day before the actual competition.
The same format was employed at the inaugural edition of the event held in Manila last year which was conceptualized by Equestrian Philippines, Inc. The series, which sees the return of the Philippines in team borrowed horse shows in the Asian region, has been well received, with several clubs in different countries now proposing to stage similar events.
The Philippines ended with a fault-free score, while Malaysia Team A finished with 4 faults and Malaysia Team B with 20 faults.
Additionally, Lorenzo, Zobel, and Ynares-Villalon claimed first place in their respective categories, while Romualdez and Camcam took second place honors, and el Akkad third place. MAS-PHI Riders Tour was held within the Bukit Kiara New Year Horse Show, which saw 71 riders competing in 7 height categories.
Special awards were also given to Zobel as Best Rider, to Camcam for Sportsmanship, and to young Malaysian rider Hariz Kamaludin as Most Promising Rider.