Sport
One final reckoning set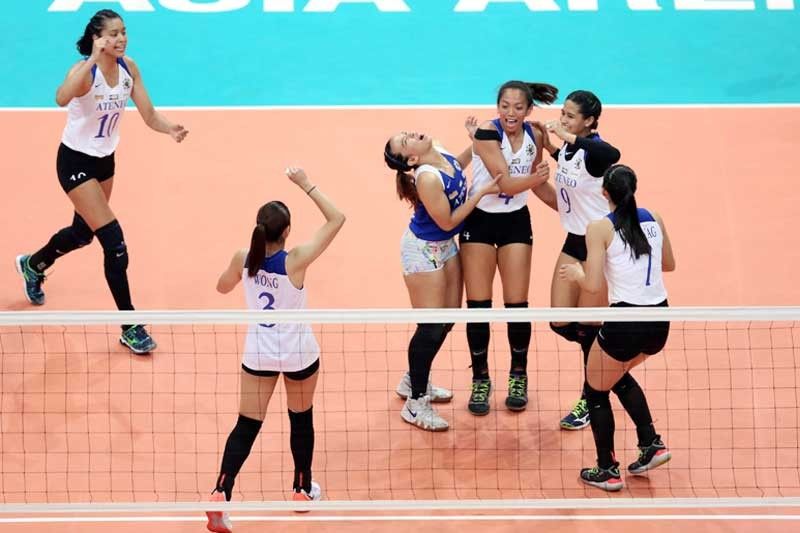 MANILA, Philippines — One more fight.
On the verge of defeat, Ateneo refused to back down and instead took flight, crushing University of Santo Tomas, 26-24, 14-25, 25-21, 25-15, to stay alive in the battle for the crown in the UAAP Season 81 women's volleyball at the Mall of Asia Arena yesterday.
Graduating middle blockers Maddie Madayag and Bea de Leon took the cudgels in the fourth set and delivered the team's best outputs of 17 and 13 points, respectively, to force the winner-take-all on Saturday at the same venue.
Madayag was held to six points and De Leon, four, in Game 1 as the Lady Eagles lost in straight sets, 17-25, 16-25, 20-25.
"Of course, it did cross our minds that it might be our last but we quickly crossed that out. We're not going down without a fight. That's what we all told each other," said Madayag.
"And we just asked the Lord. What we talked about was the Lord gave it to us already so why won't we grab the opportunity," she added.
A save by libero Dani Ravena put the Lady Eagles at match point. Then the Tigresses, who had 13 errors in the first set, faulted anew as KC Galdones served wide to enable ADMU to pull level in the series.
"I just really wanted to gather and remind them how hard we worked for today. We are prepared, we are ready. All these sacrifices all these months have prepared us for this day and I just really want to remind my team so that we believe in ourselves and each other," said Lady Eagle skipper De Leon.
Kat Tolentino smashed 11 points while Ponggay Gaston also put behind a forgettable showing in the series opener – she was limited to a solitary point – putting in most of her numbers in the fourth and finished with nine.
Ravena logged 22 digs and 12 excellent receptions she topped with her lone important point.
The Tigresses minimized their errors in the second set and pulled away halfway to draw level in the match.
But just as the momentum swung their way, Eya Laure sprained her left ankle at the start of the third. It was a big blow for UST.