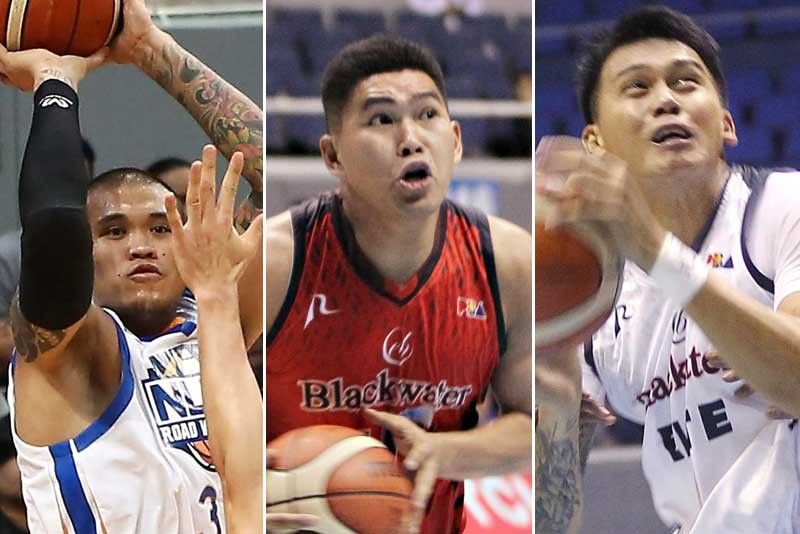 NLEX, Quiñahan sign P10 million pact
Pinto dealt to Phoenix
MANILA, Philippines — NLEX formalized Saturday a maximum P10.08-million two-year pact with veteran frontline player JR Quiñahan while Phoenix Petroleum and Blackwater sealed a trade deal involving John Pinto and two other players a week before the start of PBA Season 44 Sunday at the Philippine Arena.
The Road Warriors management and Poy Erram's handlers, meanwhile, are to meet today to finalize a playing contract which is certainly a max for either two or three years for the 6-foot-8 center.
The NLEX team and Erram have had an understanding since the ball club acquired the rights on the former Ateneo center in a trade with Blackwater.
"It wasn't formalized right away since NLEX executive Ronald Dolatre was out of town and when he came back, Erram was out of the country," said Marvin Espiritu, agent of Erram who is now good for a max contract following a breakthrough season that saw him serve duty to the national team in the Asian Games and in the FIBAWC qualifiers.
Erram's addition and the return of Kevin Alas from an injury have made the Road Warriors among the teams to watch in the new PBA season even as NLEX still awaits the completion of FIBA suspension that Kevin Ravena must serve.
At Blackwater, one problem has been solved as it has dealt Pinto to Phoenix Petroleum for Gelo Alolino and Joseph Eriobu.
The two teams have completed paper work to be sent today to the PBA Commissioner's Office for approval.
But Pinto could end up with another team in the end.
A reliable source said once the Pinto-for-Alolino-and-Eriobu trade is approved, the Fuel Masters are to work on a separate trade deal that would send Pinto to the NorthPort Batang Pier.
Pinto, a 5-foot-11 guard out of Arellano U, has become a sought-after player after his emergence as a solid playmaker, defender and scorer in the past season, especially in the season-ending Governor's Cup where he averaged 11.6 points, 6.3 assists and 3.9 rebounds.
In 2014-15, Pinto was good for only 1.3 points a game, then for 3.9 an outing in the next season.
At NorthPort, Pinto could well team up with Stanley Pringle and Rob Bolick in a small ball scheme.
Meanwhile, the PBA joined those mourning the passing of former national and pro player Florendo Ritualo Sr.
Among the original members of the Presto ball club, Ritualo died Saturday after a lingering illness at 65.
He played for nine seasons with Presto and came through with career averages of 6.8 points in 293 games.
Son and namesake Florendo Ritualo Jr. followed his footstep, also donning the national colors and seeing action in the PBA with Talk n Text.