Sport
Nike bares three new Women's Air Force 1 styles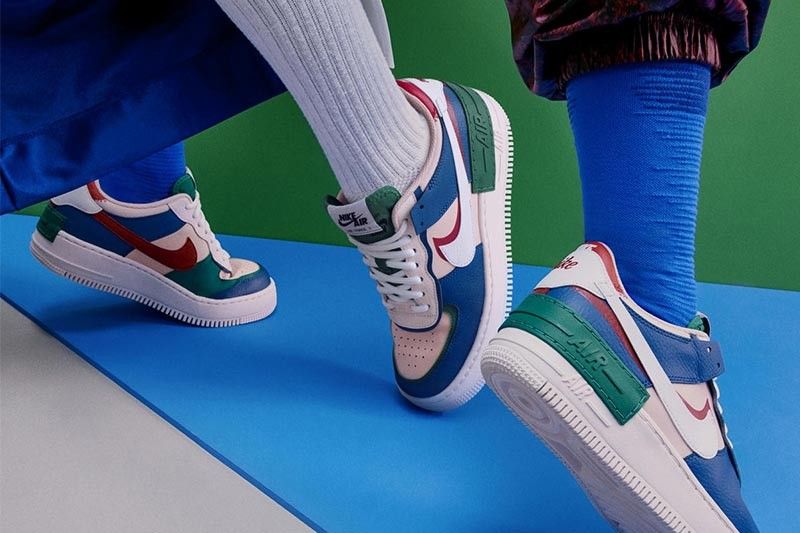 MANILA, Philippines — Nike's iconic Air Force 1 receives a seasonal makeover this holiday season with three new designs, bringing in a fresh dimension to the silhouette's distinct features.
Each led from a female perspective, the new Air Force 1s builds from re-imagining the strength of the shoe and extending belief in continually shifting the paradigm of what it means to celebrate Nike classics.
LOOK: Nike introduces three new women's Air Force 1 styles

AF1 Shadow
AF1 Shell
AF1 Reflective

The new kicks will be released on October 3, November 1 and December 1, respectively (via @Nike ) | @StarSportsHub @PhilstarNews pic.twitter.com/K4Yh4PH19N

— Luisa Morales (@mluisamorales_) September 19, 2019
The AF1 Shadow is characterized by double design details and layered pieces, inspired by women who are setting examples in their communities as forces of change.
The design also features a slightly higher mid-sole providing a modern lift and core-outed outsole that makes the shoe lighter and more comfortable.
The AF1 Shell, meanwhile, is a style predicated on lightweight protection from seasonal elements.
The design comes from a staple hard shell jacket and incorporates cording details that allow for an adjustable shape.
A DWR spray also helps repel damp and cold -- a final flourish for a shoe built to provide a versatile look in winter weather.
Finally, the AF1 Reflective mixes pebbled weather with 3M to create visibility in low winter light.
The AF1 Shadow will be released on October 3 while the AF1 Shell and AF1 Reflective will hit stores on November 1 and December 1, respectively.