Sport
Nietes regrets giving up title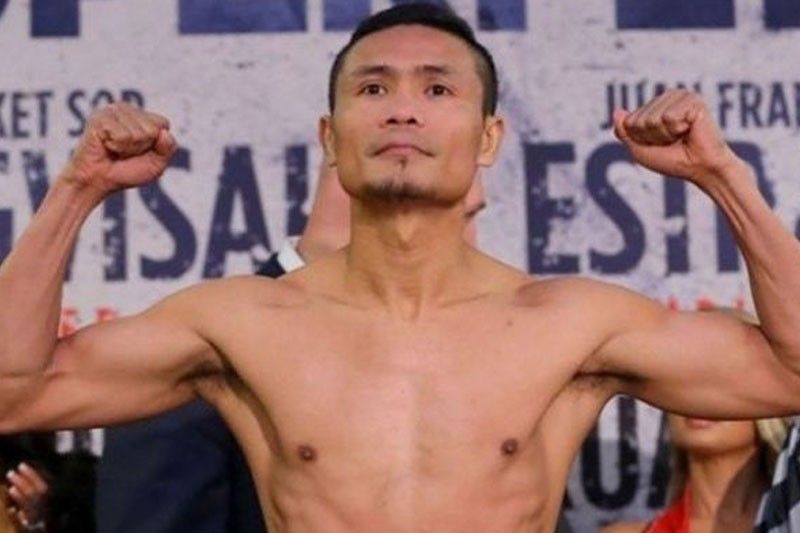 MANILA, Philippines — Four-time world boxing champion Donnie Nietes surrendered his WBO superflyweight title to give countryman Aston Palicte a chance to win the crown but now regrets the decision. Nietes hasn't fought in over a year and without a title, he's been avoided by champions because there's nothing to gain and everything to lose in facing a tough challenger like the Murcia, Negros Occidental, boxer who's unbeaten in his last 35 bouts since 2003.
Nietes, 37, defeated Japan's Kazuto Ioka to capture the vacant WBO 115-pound championship in Macau in December 2018 then relinquished the throne in March last year. In June, Palicte and Ioka battled for the vacant title with the Japanese scoring a 10th round stoppage in Chiba City. Ioka has since defended the crown once, decisioning Puerto Rico's Jeyvier Cintron in Ota City last December.
Nietes attended the launch of the book "50 Greatest Filipino Athletes of All Time" at the Sheraton Manila Hotel last week as a featured honoree. Then, he flew to Singapore for a vacation. Nietes is returning home to Cebu today. He recently started a travel and tour agency.
Nietes attended the WBO convention in Tokyo last month, hoping to send a signal of his availability to fight for another world crown. The only way for Nietes to be assured of a title shot is to become the No. 1 contender and mandatory challenger. But because of his inactivity, Nietes isn't ranked in the top 10 of the WBO, WBA and IBF. He's listed No. 6 by the WBC. Nietes said if he knew Palicte wouldn't be able to beat Ioka, he would've held on to his title.
Nietes said he's waiting for an offer to fight the big names in the superflyweight division but it's not likely coming soon. WBC champion Juan Francisco Estrada is penciled to face Mexican countryman Carlos Cuadras in a rematch while WBA titlist Khalid Yafai will stake his crown against Chocolatito Gonzalez in Frisco, Texas, on Feb. 29. The IBF ruler is Jerwin Ancajas and Nietes isn't inclined to battle another Filipino.
Nietes said if no big fight comes along, he's prepared to hang up his gloves. But he's also not closing the door on a tune-up if it means vaulting to the No. 1 position in the rankings. Nietes said he's walking around at 135 pounds so trimming down to 115 won't be a problem. He's doing a lot of biking to stay fit. In Singapore, he visited several gyms and even banged the heavy bag, skipped rope and worked out at the Evolve Gym, known as Asia's No. 1 martial arts facility. Regarding the fight between Yafai and Gonzalez, Nietes said he's confident of beating either. As to who will win, Nietes said "Kung sasabay si Yafai kay Chocolatito, delikado siya."
"At this stage of his career, Donnie is waiting for the big fights at 115," said Nietes' manager Michael Aldeguer, ALA Boxing president. "Donnie had a very busy 2018, fighting thrice against tough opponents. When he achieved his dream to become a four-division world champion, he was looking for bigger fights but they never came. He gave up his title to give Palicte a chance to become world champion. That's Donnie, always humble and kind. He wants to fight Ioka again, Estrada, Yafai and Chocolatito. Hopefully, this year, he gets the chance."
Aldeguer said Nietes wasn't interested to do a tune-up last year. "We had plans for a tune-up," he said. "Donnie wanted to rest his shoulder which gave him a lot of discomfort after the Ioka fight. He feels he would rather rest than fight a tune-up. He sounded confident that if there's a big fight coming up, he can always get back to shape as he doesn't balloon too much and is very disciplined."