Sport
MPBL ready to launch third battleground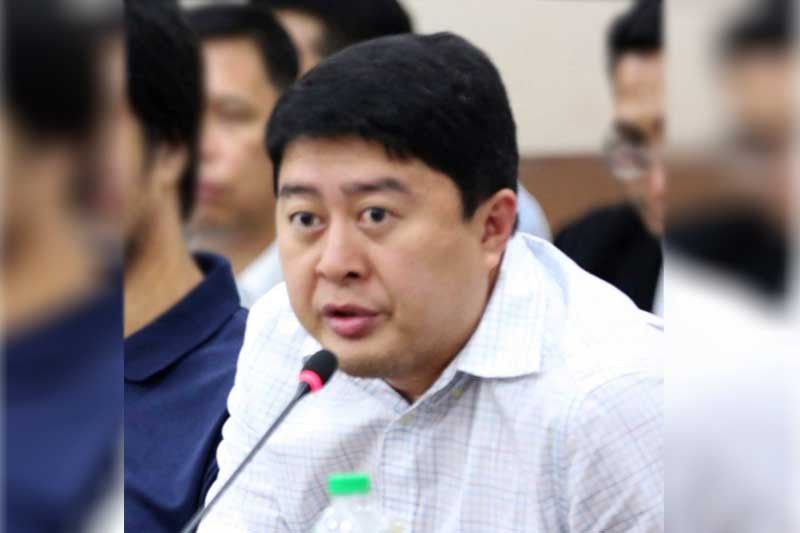 MANILA, Philippines — MPBL commissioner Kenneth Duremdes said yesterday the league founded by Sen. Manny Pacquiao is set to launch its third conference, tentatively called the Lakandula Cup, on June 12 with the goal of expanding from 26 to 30 teams.
"That's the target – 30," said Duremdes. "Right now, we've got a commitment from Bicol, Nueva Ecija and Iloilo to join as expansion franchises. From 10 teams in our first conference, the Anta Rajah Cup, we grew to 26 in our second, the Datu Cup. Mandaluyong may take a leave of absence so that will bring us up to 28. If Mandaluyong stays, we'll move up to 29 so we'll look for another franchise to complete 30. We've gotten several feelers from interested towns, like Angono, but no commitments at the moment."
Duremdes said the MPBL will retain its roster restrictions – at least three homegrown players, up to two Fil-foreigners with one to play at a time and a limit of five ex-pros from the PBA or any other pro league. The MPBL has become a haven for ex-pros hoping to be rediscovered and given a chance to go back to the majors, unheralded collegiate cagers from neither the UAAP nor NCAA trying to make waves, varsity stars honing their skills while waiting for the next PBA draft and free agents living their dream to play the game they love before large crowds and a TV audience.
"We've opened the doors for a lot of players from different backgrounds to shine," said Duremdes. "Take for example Chris Bitoon and Aris Dionisio of Manila and Jhonard Clarito and Rian Ayonayon of Davao Occidental. They're our new MPBL heroes. I don't know if they'll try out for the PBA but at the moment, they're enjoying their stardom. Whether they stay in the MPBL or not depends on their team owners. Maybe, kaunting pahinog pa. What I've noticed is every team is building up."
Duremdes said the MPBL experience has been phenomenal so far. "I understand we're rating higher than the UAAP or NCAA and there have been games where we even rated higher than 'Ang Probinsyano,'" he said. "Everywhere we go, the arenas are packed. We're doing our best to make sure every game is officiated fair and square, that there's transparency. In the Datu Cup Finals, we went to a Game 5 and Davao Occidental lost at home even if they were up by seven with two minutes to go. Credit to our technical head and supervisor of officials George Magsino."
Duremdes said there are plans to take the MPBL abroad. "We're working to bring our first MPBL game overseas in September and it will be in Dubai," he said. "The Filipino community in Dubai is requesting for San Juan and Batangas to play. In the preliminary, Sen. Pacquiao plans to play an exhibition with a Filipino team from Dubai. I'll join Senator in his team. In October, we might do another overseas game in Oman but that's still under negotiation."
Duremdes said the next conference will open with a bang at the MOA Arena on June 12. "Senator wants us to start at 3 p.m. so we can do a doubleheader and the main game will be a Datu Cup Finals rematch between San Juan and Davao Occidental," he added.
Former PBA coaches Jong Uichico and Bong Ramos are making their MPBL debut this coming conference. Uichico will call the shots for Bataan while Ramos will pilot Pampanga. PBA assistant coach Don Dulay is with Davao Occidental and another PBA assistant coach Chris Gavina will call the shots for Bacoor. Among the ex-PBA players in the MPBL are Jerick Cañada, James Martinez, Hans Thiele, Ogie Menor, J. R. Cawaling, Rene Pacquiao, Robbie Celiz, Gary David, Pamboy Raymundo, Rudy Lingganay, Jeckster Apinan, Mark Andaya, Josan Nimes, Roger Yap, Reil Cervantes, Marvin Hayes, Levi Hernandez, Jong Baloria, Bernzon Franco, Boyet Bautista, John Wilson, Mac Cardona, Larry Rodriguez, Paolo Hubalde, Marlou Aquino, Val Acuna, Leo Najorda, Mark Yee, Bonbon Custodio, Jerwin Gaco, Jai Reyes, Michael Mabulac, Chito Jaime, Harold Arboleda, Leo Avenido and Kelvin Gregorio.