Sport
Mondilla bags PGTA Pradera crown in playoff DANTE NAVARRO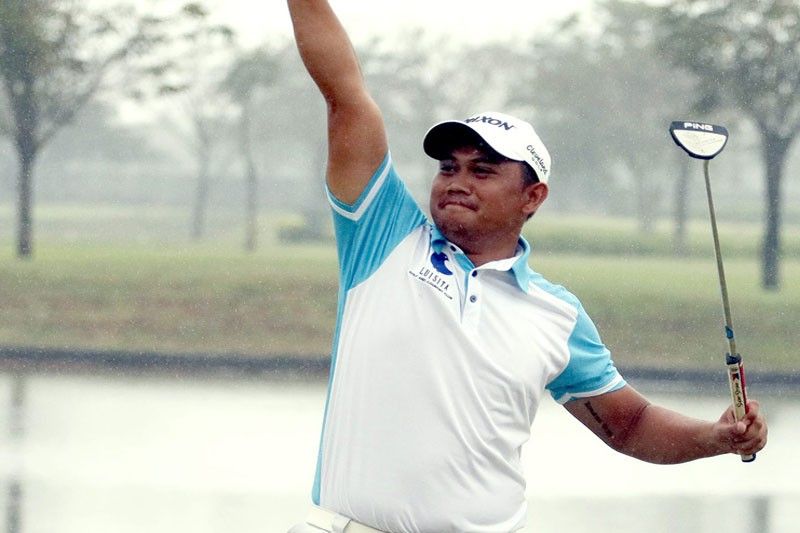 LUBAO, Pampanga, Philippines – Slumping his stocky frame into a rattan chair at the sprawling Pradera Verde clubhouse, Clyde Mondilla kept downplaying his playoff chances, more anxious of the odds of him catching his flight back home to Del Monte.
"Can I make it to the airport by 9 p.m.?" the reigning Philippine Open champ asked while waiting for the last four flights to come in, his four-under 284 aggregate off a day-best 67 keeping him tied with four others at the helm.
But after beating four others in the most crowded playoff in both the three-year-old Philippine Golf Tour Asia and decade-long PGT circuits in the ICTSI Pradera Verde Classic in a rain-drenched finale here yesterday, the 26-year-old power hitter could well afford to spend the night somewhere here or in Metro Manila and book another flight.
"I'll still a go," said Mondilla, now grinning and thrilled over his feat worth $17,500 and the chance to make it back home in time.
But it didn't come easy for the Del Monte star, who had to wait agonizingly for quite sometime before getting a stab at a second PGTA championship following his victory at Wack Wack in the inaugurals of the region's emerging circuit's inaugurals in 2017.
And in a duel of the best, he came out better and nipped Tony Lascuña with a birdie from practically the same spot on the second playoff hole (No. 9) to rule the hotly contested $100,000 championship.
Five players actually finished tied at 284 but halfway joint pacesetter Joe Knox of England, third round co-leader Toru Nakajima of Japan and Filipino Rupert Zaragosa failed to join the extended title chase with failed birdie bids on the par-5 ninth in downpour.
Knox, who blew a three-stroke lead in the stretch and wound up with a 71, dumped his third shot into the frontside bunker and blasted past the hole. Zaragosa, who bucked overwhelming odds to complete a fourth straight 71, putted from near the fringe and missed his birdie try, and Nakajima, who stormed ahead with Spain's Marcos Pastor with a solid 67 Thursday, apparently cracked under pressure and missed an eight-footer after Mondilla buried his own from 12 feet.
Lascuña hit a solid approach and tapped in for birdie.