Sport
Mighty wards off El-Khatib,UAE squad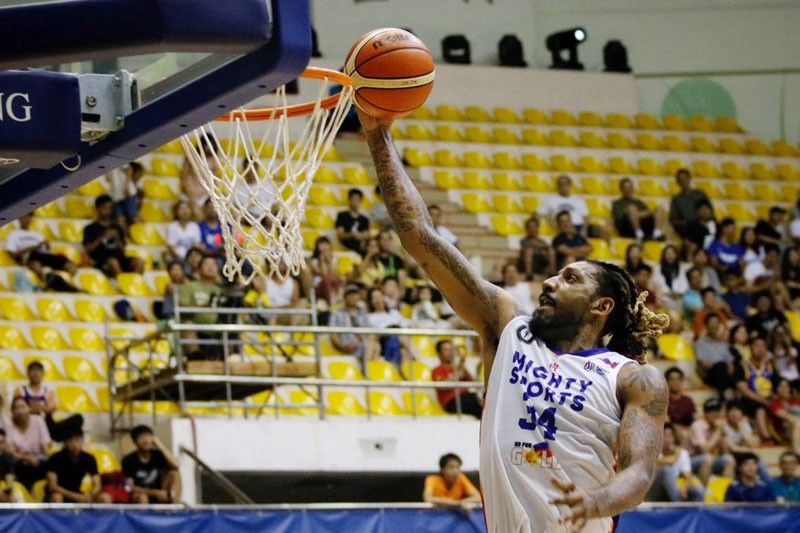 MANILA, Philippines — Mighty Sports-Philippines bucked a vintage 30-point performance by Lebanese star Fadi El-Khatib and salvaged a hard-earned 88-82 win over the UAE team at the start of the 31st Dubai Invitational Basketball Tournament at the Al Shabab Al Ahli Sports Club.
Showing signs of chemistry issues in their first game together, the stacked Philippine contingent took care of business late in the game behind the trio of Andray Blatche, Jelan Kendrick and Mikey Williams to overcome a bumpy debut and the outburst of UAE reinforcement El-Khatib.
Kendrick topscored for the Alex Wongchuking franchise with 19 points plus 11 rebounds while resident import Balkman racked up 15 markers and nine boards as they also got a huge lift from local ace Mikey Williams with 15 points and six rebounds.
Williams also had a pretty dime to Balkman in the crunch as Mighty made it 84-78.
"Mikey was great. As I said I have complete trust in him," said coach Charles Tiu, who heaved a sigh of relief as Mighty dodged a bullet to secure its first assignment in Group A play.
But while the Philippine bet also got solid support from Balkman (15), Jaime Malonzo (8) and McKenzie Moore (8), Tiu said they would need extra effort if they're to go deep in the annual invitational tourney.
"I was disappointed with the way we played but give credit to UAE; they played well and El-Khatib is really a great player at his age," said Tiu."But I have to be a bit more patient because this is technically our first game together."
Young guns Thirdy Ravena, Juan and Javi Gomez de Liano and Dave Ildefonso struggled offensively.
A pesky problem for Gilas Pilipinas in previous international tournaments, El-Khatib was still great at 40 years old, pouring in 30 points on top of five rebounds and three assists.
Qais Alshabebi tallied 27 markers and 12 rebounds in backstopping the Lebanese legend.
Mighty was up against Al Ittihad of Aleppo at press time.
The scores:
Mighty Sports 88 – Kendrick 19, Blatche 15, Balkman 15, Williams 15, Malonzo 8, Moore 8, Ravena 2, Go 2, Belga 2, Gomez de Liano Ju. 2, Ildefonso 0.
UAE 82 – El-Khatib 30, Alshabebi 27, Ayman 6, Alnuaimi 6, Almaazmi 5, N'Diaye 3, Sultan 0, Alajmanni 0.
Quarterscores: 22-16, 41-37, 63-65, 88-82