Sport
Mayweather claims receiving $2.2M for video on Pacquiao rematch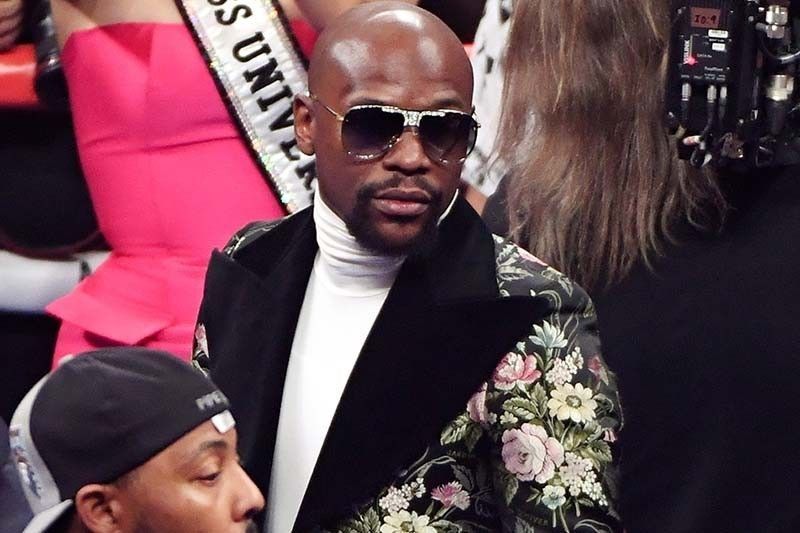 MANILA, Philippines – Living up to his "Money" moniker, Floyd Mayweather Jr. claims he released an old video about a planned rematch with Manny Pacquiao only because he was paid to do so.
The video, which made rounds in social media over the weekend, shows Mayweather revealing a plan to make a trip to Saudi Arabia to talk to interested parties about staging Mayweather-Pacquiao 2 in the oil-rich country.
Undefeated, 50-0 boxing legend @FloydMayweather released a video on Sunday saying he was heading to #SaudiArabia for talks about a rematch with Filipino superstar @MannyPacquiaohttps://t.co/52EBxiUDsL pic.twitter.com/3yz9DQOFan

— Arab News (@arabnews) August 18, 2019
With various local and international media outlets picking up the video and fuelling talks about a rematch between the two superstars, Mayweather then told US website fighthype.com that the clip was an old one.
He then insisted that there will never be a rematch between him and Pacquiao, who Mayweather outpointed in their megabuck clash in 2015.
On Tuesday, Mayweather took to Instagram and revealed that he received a payment of $2.2 million (over Php115 million) just to release the eight-month-old video.
"There is a video circulating that I made 8 months ago about a "MAYWEATHER - PACQUIAO" REMATCH. I got paid $2,200,000 to make the video," Mayweather wrote in the caption.
The retired boxing star also posted two screenshots of what appears to be separate money transfers amounting to $1,000,000 and $1,200,000, respectively.
"The truth is, the fight will never happen again. Now, swipe left and look at the money that got wired to me for the video. Now, who's the smart one ? I'm making millions just for 10 second video drops," he added.
Pacquiao, for his part, chided Mayweather for "using my name again to get himself some attention."
Looks like @FloydMayweather is using my name again to get himself some attention. #FunnyMoney pic.twitter.com/rd7fa3EmI0

— Manny Pacquiao (@MannyPacquiao) August 19, 2019
Mayweather hasn't fought professionally since stopping UFC star Conor McGregor in 2017. He claims to be enjoying retirement, often touring the world and showing off his prized possessions such as cash, jewelry and luxury cars among others.