Sport
Manny Pacquiao: I'm not intimidated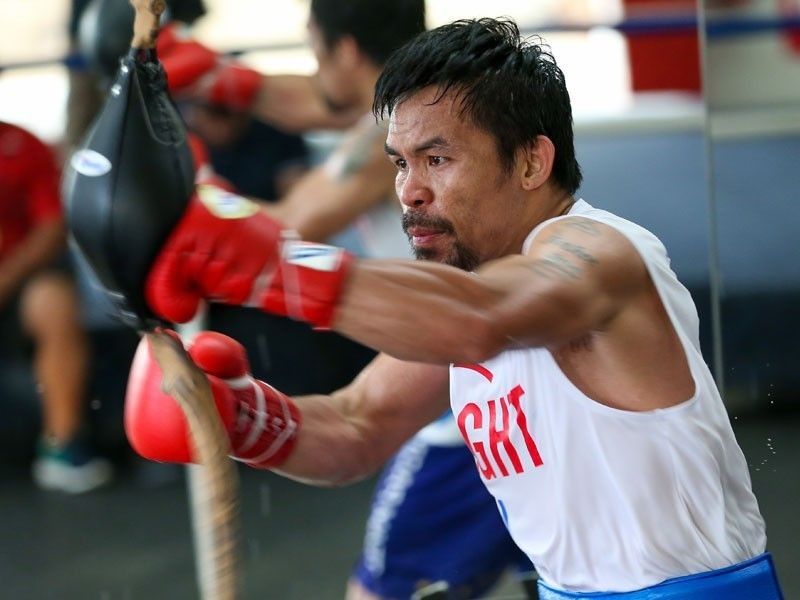 MANILA, Philippines — The staredown between WBA welterweight kings Manny Pacquiao and Keith Thurman lasted only 18 seconds at the Gotham Hall in New York City yesterday.
Thurman, taller by an inch or two, tried to look down on the 40-year-old legend from the Philippines, and uttered some words, drawing a smile from his opponent.
Pacquiao, the underdog, responded. He must have repeated what he earlier dished out on the rostrum.
"I have been in boxing for two decades and I am never scared or intimidated with my opponent, and I am so excited for this fight," said Pacquiao, his WBA belt on his shoulder.
Earlier, the 30-year-old Thurman promised before the press he would send Pacquiao into retirement. He capped his short speech with a throat-slitting gesture.
On July 20, the fight for the undisputed WBA welterweight title will be staged at the MGM Grand in Las Vegas, which is oven-hot around that time of the year.
Thurman, undefeated in 30 fights with one no-contest, praised Pacquiao for being a "legend." Then he dropped the bomb – that it's time for the latter to go.
"Come July 20, he will disappear. He belongs as a senator in the Philippines. What I am doing to Manny Pacquiao is what he did to Oscar dela Hoya," said Thurman.
"You think I'm playing? This ain't no game," said Thurman. He will make millions for this fight, and Pacquiao, a senator back home, will earn much more.
Pacquiao, 61-7-2 with 39 knockouts, has won world titles in eight weight classes. He had sent fellow legends into retirement, including Dela Hoya in 2008.
His most recent opponents have vowed to send him into retirement but none succeeded. Thurman, of Clearwater in Florida, is just borrowing their words.
"My time is not yet over. You will see the 40-year-old on July 20," said Pacquiao.
"I'm still around," added the Filipino who must have tried to ignore everything Thurman said.
They shook hands afterwards.