Sport
Looking at the Opening Weekend of the PVL's Open Conference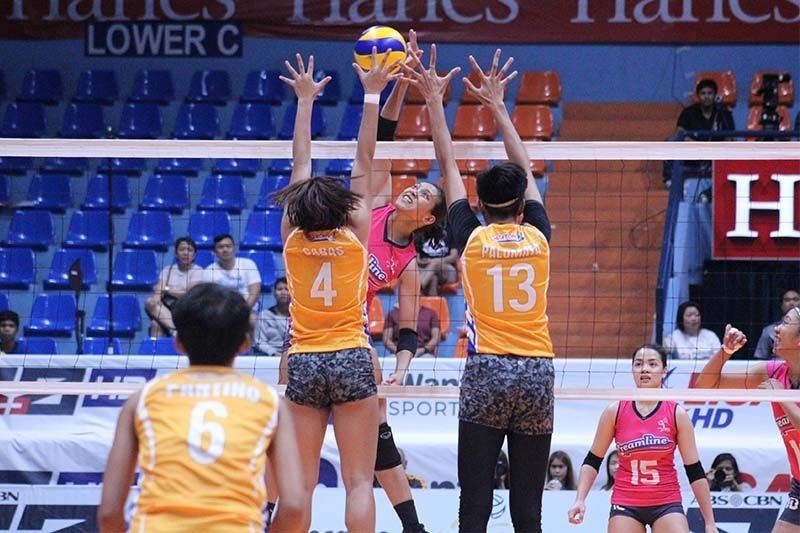 MANILA, Philippines – The Open Conference of the Premier Volleyball League opened last weekend with Creamline shooting down tough Philippine Air Force and Banko Perlas taking down Reinforced Conference champion, Petro Gazz, down a notch.
PAF has always played Creamline tough; three-set sweep by the latter aside. Two closely fought sets before the Lady Jet Spikers caved in.
It's the first match so far and PAF is only getting back into game shape. Only Dell Palomata and Mean Pantino scored in double digits. Angel Antipuesto, Judy Caballejo, and Joy Cases had subpar performances, but while rust is a factor so is age. Let's see how the Airwomen rebound from this.
Setter Wendy Semana can only do so much if her hitters aren't scoring. If the setter is also the team's best digger, then PAF should be concerned.
The Coolsmashers on the other hand rebounded from their Reinforced Finals loss with a win that got contributions from a lot of players with Michelle Gumabao leading the scoring parade with 14.
Looks like CCS coach Anusorn Bundit has gone to Kyla Atienza as his starting libero for now. Atienza picked up the slack from Melissa Gohing in Game Two of the Reinforced Finals. I don't think that Gohing will be on the bench that long.
As for Petro Gazz, it was the breaks of the game. Some have slagged them that they aren't much of a local crew, but were import driven. It isn't fair to say that even after only one game and despite the loss too. They hung tough for the first three sets of their loss to Banko Perlas until the fourth set where they fell apart.
It is also good to see Jovi Prado get meaningful playing time after losing her slot to Janisa Johnson in the previous conference. Spotty play by Djanel Cheng though. It can be easy tossing to Johnson and Wilma Salas but it isn't as she hasn't played with most of her teammate before (save perhaps for Prado who played quite a spell for Nes Pamiliar before coming over to the Angels).
It was a balanced scoring attack by the Banko Perlas Spikers who got some big contributions from Kathy Bersola and Sue Roces finished with nine points each (after the double digit output from Dzi Gervacio and Nicole Tiamzon) while Ella De Jesus chipped in eight points.
Interesting pickups in Rose Cailing and Ana Gopico who will play setter and middle hitter for Banko Perlas.
Again, it was the first match for all the four teams. How they adjust and tweak their games over the next couple of fixtures will be interesting.
The next playdate, August 14, will feature the much-awaited debut of new squad Choco Mucho.