Sport
Lions, Archers to dispute Filoil crown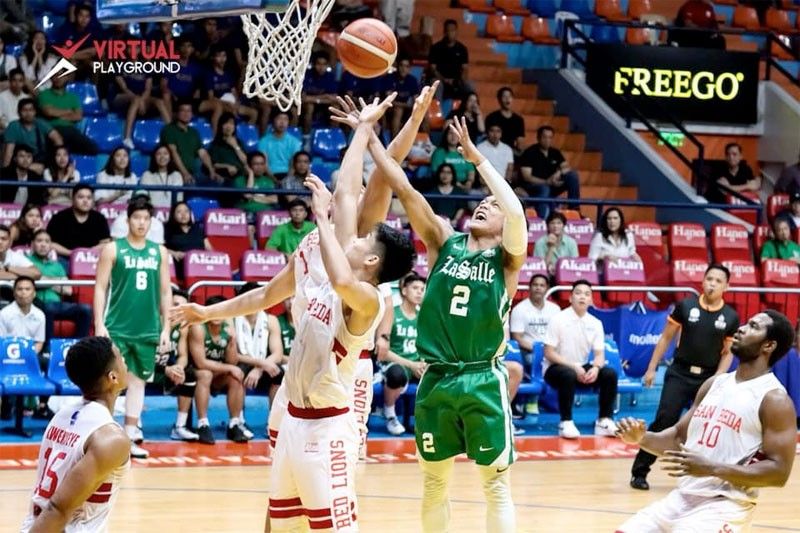 MANILA, Philippines — San Beda edged Adamson, 75-70, and La Salle survived Lyceum of the Philippines University, 82-80, yesterday to forge an interesting title showdown in the Filoil Flying V Preseason Cup 2019 at the Flying V Centre in San Juan City.
The troika of James Canlas, Donald Tankoua and Clint Doliguez took turns and finished with 16, 15 and 14 points, respectively, to help lift the Lions to their third straight finals appearance and eighth overall with a chance of winning their third crown since the league was founded 13 years ago.
"We're just happy to be back in the finals," said San Beda coach Boyet Fernandez.
The Archers, for their part, earlier escaped past the undermanned Pirates in securing also their eighth finals stint with an opportunity of claiming a fifth title which will further underscore their claim as the most titled team in the annual tournament.
It marked the fifth time that San Beda and La Salle will play in the finals.
The first four times these two schools collided, the Archers won the first two in 2007 and 2014 before the Lions leveled the count at two apiece with triumphs in 2015 and 2017.
Now the two could settle the score on Sunday.
Justine Baltazar came through in the clutch and ended up leading all scorers with 22 points in powering the Taft-based dribblers to the win.
"We expected a tough game even though LPU played minus some of their top players," said La Salle mentor Gian Nazario. "We had problems against their small-ball line up but I'm glad we still found a way to win."
LPU did miss some of its key guys including Mike Nzeusseu and Jaycee Marcelino due to personal reasons and injuries.
The Pirates played well enough to make life difficult for the Archers and even knotted the count at 78-all with less than three minutes to play.