Sport
Lhuillier hails Philippine netters for making country proud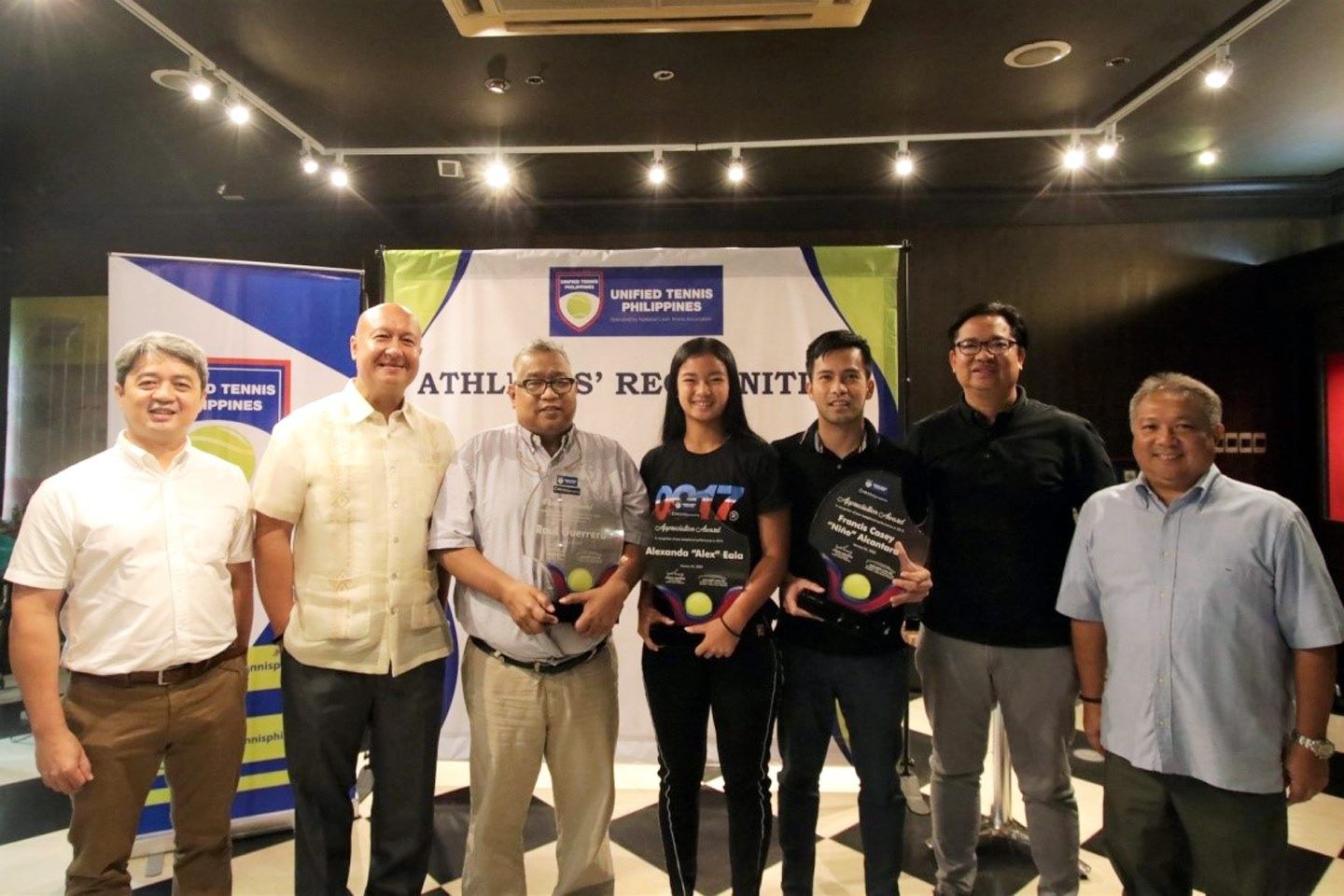 MANILA, Philippines — The United Tennis Philippines (UTP) gave recognition to the finest tennis players who brought glory to the country in 2019 during a recent ceremony held in Makati.
The event was led by top honcho Jean Henri Lhuillier, also president and CEO of microfinancial services giant Cebuana Lhuillier.
Among those honored were Alexandra "Alex" Eala, the tennis phenom, for winning in various international tournaments such as the 2019 ITF Asia Oceania 14-U Junior Qualifying Tournament in Malaysia, Under-18 ITF Juniors Grade A Singles Tournament in South Africa and the 2019 Junior Orange Bowl Tennis Championships in the United States.
Eala has also achieved an all-time high ranking of No. 9 in the ITF world junior rankings.
Joining Eala were Francis "Nino" Casey Alcantara and Jeson Patrombon, who are fresh from their gold medal win (men's doubles) in the 30th Southeast Asian Games.
In his short speech, Lhuillier mentioned how the athletes' triumphs inspired a lot of Filipino youth in getting into tennis and how many more are developing appreciation for the sport.
"This recognition also hopes to ignite the fire in more athletes to perform above and beyond. I hope that more Filipino tennis players will follow your footsteps." added the longtime sports patron.
Lhuillier also rewarded Raul Guerrero for his contribution to the longstanding Cebuana Lhuillier Age Group Tennis, which has been continuously reaching more and more youth and providing them with an avenue to play tennis in their own hometowns. The recognition honored Guerrero for his work in laying the foundation for the country's most successful tennis tourneys.
"I hope our athletes continue to do us proud this 2020. With the dawn of a new decade, I'm more than sure we will see more of what they have to offer and see a more vibrant tennis community for this country." said Lhuillier.