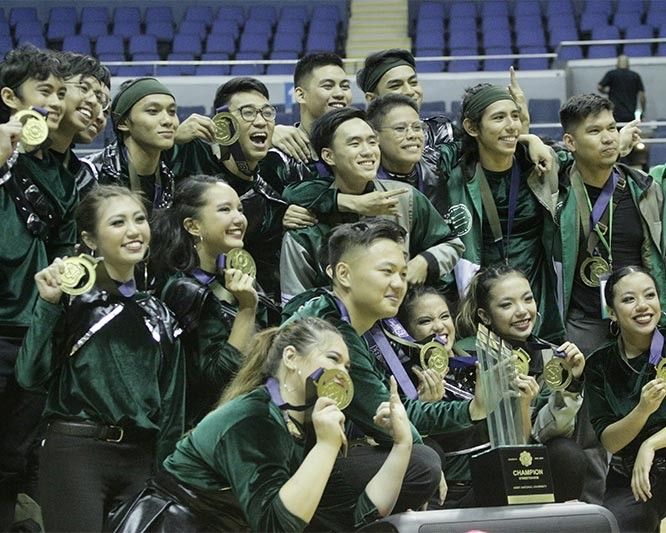 La Salle regains crown, UST Galvanize goes back-to-back in UAAP street dance
QUEZON CITY, Philippines -- The UAAP street dance crown returns to Taft after the La Salle Dance Company - Street (LSDC-street) rocked the 8th UAAP Streetdance Competition at the SMART Araneta Coliseum on Saturday.
Bringing a Queen-inspired performance to the stage, LSDC-Street bagged their fourth street dance crown, garnering 86.5 points from the judges.
Last year's champion FEU finished close behind with an 85-point performance. The NU Underdawgz came away with bronze, presenting a Queen-inspired routine of their own.
Street dance powerhouse UP, who has three titles to their name, settled for fourth in this year's contest.
In the juniors division, inaugural champions UST Galvanize went back-to-back.
The Espana troop beat out the competition for their second straight title, garnering 80.10 points.
UE and FEU finished second and third, respectively.