Sport
Gomez de Liaños sitting out UAAP season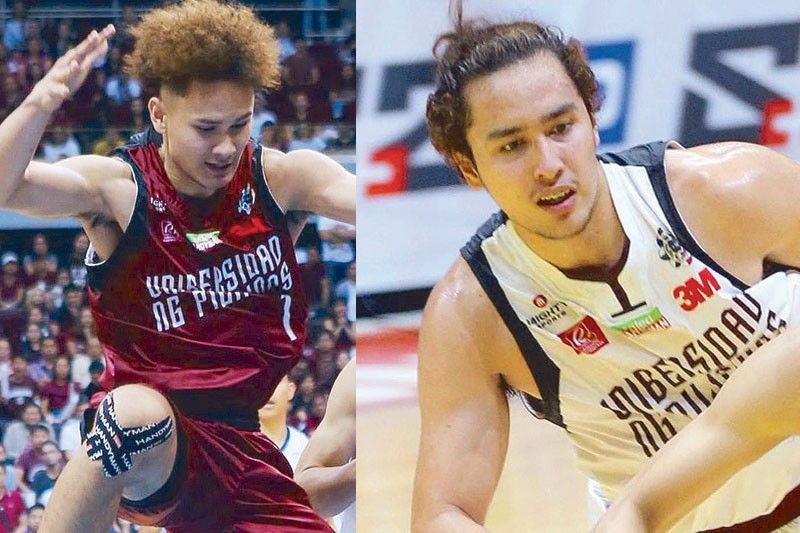 MANILA, Philippines — The University of the Philippines Maroons suffered a big blow long before the start of the 83rd UAAP Season, with key players Juan and Javi Gomez de Liaño opting to sit out the coming collegiate wars to focus on the Gilas Pilipinas training pool.
But even with the huge void on the Gomez de Liaño brothers' absence, the UP squad is respecting the players' decision, with coach Bo Perasol remaining positive on their outlook for the season.
"It will be a big loss in terms of firepower," Perasol told The STAR. "However, it is also a great opportunity for the others to step up to the plate and take the challenge."
Javi was the first to announce his decision earlier this week followed by Juan during Mighty Sports-Philippines' victory party the other night. Both played for the Alex Wongchuking franchise which made a historic championship run in the 31st Dubai International basketball tournament.
Javi still has one playing year left for the Maroons while the ex-Rookie of the Year and one-time UAAP Mythical Five member Juan has three more years of eligibility.
While both have not ruled out a possible return next season, Perasol said that the Maroons would just consider this year as a golden chance for his other charges to show their wares.
"That's actually where both of Juan and Javi started and honed their talents. There was a need for the team some years ago for the players to accept leading the team. They were both up to the challenge," said Perasol.
"Now, this is the chance the others have been waiting for," Perasol added.
UP, in an official statement released yesterday, said they're backing the "GDL brothers" who are out to fly the Maroons high in their national team representation.
"The UPMBT supports their move as it gives way to the greater calling of playing for the country. UP is after all, about serving the country and giving its best in the service of the people," the statement read.
Minus the GDL brothers, Perasol will still have a formidable squad to bank on led by Ricci Rivero, Kobe Paras and former league MVP Bright Akhuetie. Solid recruits are also coming, with Perasol confirming their acquisition of Fil-Australian Ethan Kirkness, Anton Eusebio (from Canada), RC Calimag (La Salle-Greenhills) and Maodo Malick Diouf (CEU).