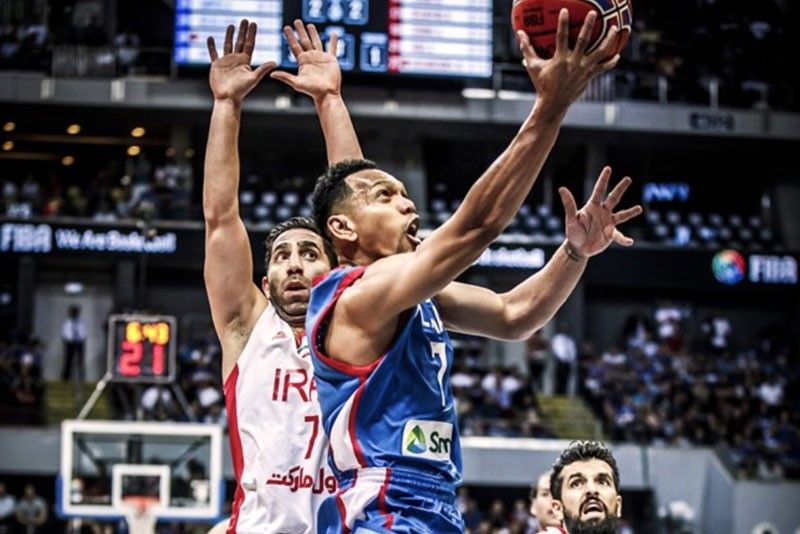 Gilas not dwelling on pressure in fiba
MANILA, Philippines — There's pressure on Gilas to sweep its last two games in the final window of the FIBA Asia/Pacific World Cup Qualifiers but coach Yeng Guiao said yesterday even if the national team's fate is still hanging in the balance, he's not making the players think about it. The goal is to beat Qatar in Doha on Thursday then Kazakhstan in Astana on Feb. 24, one at a time. The outcome of the games will determine whether or not the Philippines will be among seven qualifiers from the Asia/Pacific region, excluding host China, in the World Cup on Aug. 15-Sept. 15.
Qatar has been eliminated from contention with a 2-8 record, languishing in last place among six Group F teams in the second round of qualifications. But with new Serbian coach Panos Viannara, Qatar is looking beyond the World Cup. In 2014, Qatar enlisted nine players from Bosnia-Herzegovina and three from Senegal to become citizens before turning 16 so that under FIBA rules, they may be eligible for the national team.
While the FIBA rule is a national team may suit up only one naturalized player, Qatar appears to be an exception. Aside from Bosnian and Senegalese players, Qatar has imports from Congo and Egypt. FIBA puts more importance on when a foreigner received the passport of the country he is representing than a player born abroad but with blood heritage. In the Philippine case, Andray Blatche is the only naturalized player cleared by FIBA. Fil-German Christian Standhardinger and Fil-American Stanley Pringle are considered naturalized players because they received their Philippine passports after turning 16 even if they're half-Filipino by blood.
Guiao described the FIBA rule as "unjust" and "irrational." The SBP has asked FIBA to consider tests of eligibility, such as DNA analysis, to authenticate whether a player has the legitimate or constitutional right to represent a country on the premise of blood heritage. It makes more sense to declare the eligibility of players with blood heritage than those with no ethnic links whatsoever.
But the FIBA rule isn't something Guiao is concerned with at the moment. The Philippines has a 5-5 record in the qualifiers and is in fourth place in Group F. Only the top three placers in Groups E and F will advance to the World Cup plus the fourth placer with the better record in either Group. In Group F, Australia leads the way with a 9-1 slate. Next is Iran at 7-3 then Japan at 6-4, the Philippines at 5-5 and Kazakhstan at 4-6. In Group E, New Zealand is the pacesetter with 9-1, followed by South Korea at 8-2, China at 6-4, Lebanon at 6-4 and Jordan at 5-5. Since China has qualified outright as host, it will be excluded from the standings, meaning Lebanon is effectively No. 3 and Jordan No. 4. Every team in both groups will play two more games.
Guiao said the positive thing is the players aren't feeling the pressure. "I don't notice it," he said. "We try not to dwell on it. It would help us more if we just relax and not put too much pressure on ourselves. I try to insulate the team from unnecessary pressure by emphasizing that we only demand their best and let the results take care of themselves."
PBA commissioner Willie Marcial said he also observed that the players aren't uptight. "Nagpunta ako sa practice but wala pa si (Andray) Blatche," he said. "I saw some drills and plays. The players were enjoying and having fun when I came. Si Blatche, palagi kong kausap sa PBA games. Maganda ang katawan niya ngayon. Nag-watch siya minsan sa PBA at pumila sa palaro ng free throw shooting sa halftime. Pag naka-shoot ka, may prize. 'Di siya naka-shoot kaya biniro ko, ano ba naman ang free throw shooting mo? Natawa na lang siya. Kausap ko si coach Yeng. Sabi niya sa akin, maganda ang chances natin sa last window."
Last Saturday, Gilas arrived in Doha from Manila. Blatche flew in midnight that same day from China to hook up with the team. The next day, Guiao started twice-a-day practices. Since Blatche is back with the team, Standhardinger did not make the trip even as he was listed in the pool for the sixth window. A late addition to the pool was Thirdy Ravena of Ateneo.
Guiao said he won't know the final Qatar lineup until the team managers meeting tomorrow. "We only have the Australia game to base our scouting because that's the only game Panos has coached so far," he said. "I have questions regarding their naturalized players. From what I heard, they were able to produce documents confirming they were issued passports before turning 16. I don't know how accurate that is."