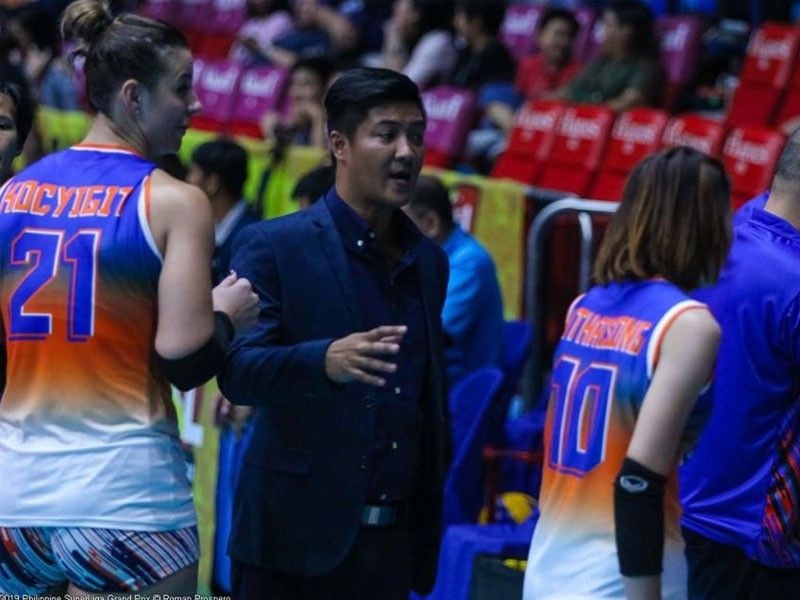 Generika-Ayala vs PLDT series still a toss-up, says Lifesavers coach
MANILA, Philippines – Generika-Ayala may have dominated PLDT Home Fibr to forge a rubber match, but for head coach Sherwin Meneses, it's still anybody's ballgame.
Meneses said their do-or-die battle with the Power Hitters in the quarterfinals of the Philippine Superliga will all boil down to the last attack and last defensive effort.
He said it's really hard to predict who will gain the upper hand since both teams are capable of winning over the other.
"It depends on who will blink first," said Meneses, bracing for another intense mind game with seasoned guru Roger Gorayeb on Saturday at the Filoil Flying V Centre.
"We have been training long and hard for moments like this. We will do our best and play like there's no more tomorrow."
In the series opener, the Lifesavers displayed the stuff they're made of.
Kseniya Kocyigit delivered the leadership while skipper Angeli Araneta unleashed the crucial blows when she uncorked back-to-back bombs from the service box to seal the thrilling 21-25, 25-22, 25-22, 26-24 victory.
But it was Kanjana Kuthaisong who led the scoring parade, notching 17 points for Generika-Ayala, which is looking to match or surpass its semifinal finish in the season-ending All-Filipino Conference last year.
Kuthaisong, one of the most consistent imports in the league, wasn't supposed to be here.
She was a late addition after replacing Brazilian Nikolle del Rio, who crashed with an ankle injury in her very first taste of Philippine brand of volleyball.
Meneses said he's happy over the Thai's performance.
"When our Brazilian import went down, we need somebody who can be here as soon as possible," Meneses said. "Kuthaisong used to be my import before so she had an easier time adapting to the system. She was a perfect choice."
"Now we're down to only one game. We have to win on Saturday to stay alive. We have to give everything we can to advance to the semis."