Sport
FIDE Grand Prix resumes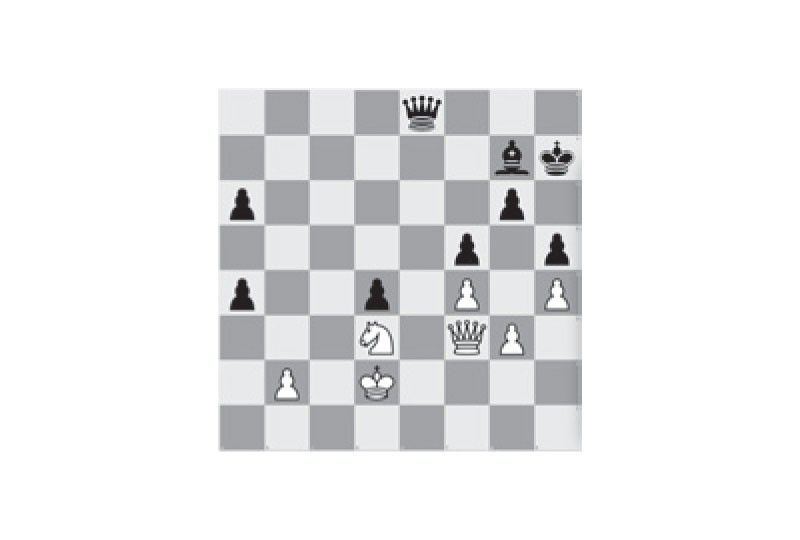 MANILA,Philippines — Sixteen of the world's elite players will see action tomorrow, as the penultimate leg of the FIDE Grand Prix gets underway in Hamburg, Germany.
Frenchman Maxime Vachier-Lagrave and Russian Ian Nepomniachtchi, the top two seeds, will be seeking to win the top prize in the knockout match format, and secure the last two remaining Candidates spots, while Alexander Grischuk (Russia) and Shak Mamedyarov (Azerbaijan), will provide stiff competition.
The Grand Prix is a four-tournament series, which provide leading players the opportunity to accumulate enough points to lock down two qualifying spots for next year's eight-player Candidates tournament.
The first two legs were held in Moscow (Russia) and Riga (Latvia), and the final leg will take place next month in Tel Aviv, Israel.
* * *
In Norway, American Wesley So produced three of the biggest wins of his life and beat local hero Magnus Carlsen, to virtually clinch the First Fischer Random World Championship.
The Philippine-born So brought down the game's best player in his home ground, with three consecutive victories, taking a decisive 10.5-1.5 lead, going into the world championship final eight games. To avoid defeat, Carlsen has to win all remaining games.
In the battle for third place, Ian Nepomniachtchi of Russia, led Fabiano Caruana (USA), 7.5-4.5.
Random (random piece placings) chess was conceived by the late American world champion, Bobby Fischer in 1996 and has 960 starting positions of back rank pieces, compared to one starting position for regular chess.
* * *
The ongoing European team championship has produced a good amount of fighting chess. This game is a fine example of a King side attack in which piece-play is the winning formula.
2019 European Team Ch.
W) A. Giri (NED)
B) D. Guijarro Anton (ESP)
Giuoco Piano
1. e4 e5
2. Nf3 Nc6
3. Bc4 ....
This the Giuoco Piano or Italian Opening is the latest preference in grand master play.
3.... Bc5
The alternative is 3....Nf6, which leads to the well-known Two Knights Defense.
4. O-O ....
After 4. c3 Nf6 5. d4 exd4 6. e5 d5 7. Bb5 Ne4 8. cxd4 Bb6, the game is probably even. Aronian-Adams, Rd. 5, same tournament.
4.... Nf6
5. d3 d6
6. c3 a5
7. Re1 O-O
8. h3 h6
9. Nbd2 Be6
10. Bb5 Qb8!?
An interesting line of play, which has become quite usual lately.
11. Bxc6 ....
In the game Aronian-Guijarro-Anton, FIDE grand swiss 2019, play went 11. Nf1 Qa7 12. d4 exd4 13. Bxc6 dxc3!? 14. Ba4 Bxf2ch 15. Kh2 Bxe1 16. Qxe1 d5 17. Be3 (17. Ng3) c5 18. e5 Ne4 (18...cxb2) 19. bxc3 f5, and the position is unclear.
11.... bxc6
12. d4 exd4
13. cxd4 Bb6
14. a4 Re8
15. Ra3 Qb7
16. Rae3 Rab8
17. b3 Ba7
18. Bb2 d5
19. e5 Nd7
20. Nh4 c5?!
Not a good choice as it allows White to launch a dangerous King side attack. Black must play 20....Qb4 and after 21. Bc3 Qe7 22. Qh5 Qg5 23. Qxg5 hxg5 24. Nhf3 c5, with fine chances to hold in the ensuing endgame.
21. Rg3! ....
Intending 22. Qh5, with a powerful assault on the Black King.
21.... Qa6?!
Another ineffective reply. Correct is 21....Nf8 22. Qh5 Kh8 and the game still hangs in the balance.
22. Qh5 Kh8
23. Bc1 Rg8
24. Ndf3 Nf8?
This loses at once, but after 24....Rbe8 25. Bxh6 g6 26. Nxg6cch fxg6 27. Qh4 Rg7 28. Ng5 Bg8 29. Rf3 Ree7 30. e6, White's attack is overwhelming.
25. Bxh6 g6
26. Nxg6ch fxg6
Or 26....Rxg6 27. Bxf8ch Kg8 28. Rxg6ch fxg6 29. Qh6 Rxf8 30. Qxg6ch Kh8 31. Ng5 Rf7 32. Nxf7ch and White wins.
27. Qh4 Nh7
28. Ng5 1-0
If 28....Rbe8, 29. Bxf8 ends the story.
Solution to last week puzzle
Black to move and win
White=Kg1, Qb2, Re2, Bc2, Pa3, Pb4, Pe5, Pg2, Ph3
Black=Kg8, Qg3, Rd8, Bc6, Pa6, Pb7, Pf7, Pg6, Ph7
1.... Rd2!
2. Rxd2 Qe1ch
3. Kh2 Qxd2
0-1
If 4. Kg3 Qxg2ch 5. Kf4 (5. Kh4 Qf2ch) 5....Qf3ch 6. Kg5 Qg3ch 7. Kf6/Kh6 Qh4 mate.