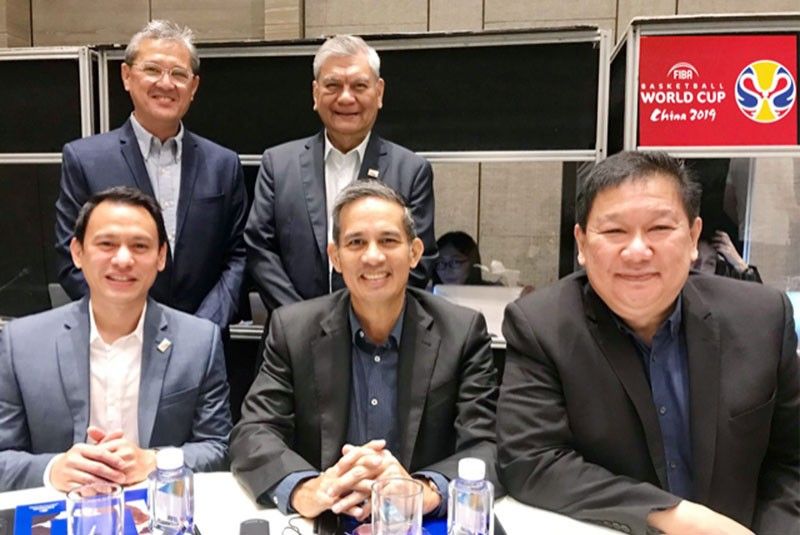 FIBA eyes 'greatest' World Cup
MANILA, Philippines — FIBA director of sport and competitions Predrag Bogosavljev presided in a workshop for the 32 participating countries in this year's World Cup the morning after the draw in Shenzhen last weekend and called the 18th edition of the quadrennial event "the greatest ever."
It will be the biggest World Cup in FIBA history, surpassing the previous high of 24 teams in 1986, 2006, 2010 and 2014. The World Cup started in Argentina with only 10 nations in 1950 and when the Philippines clinched third place in the second conclave in Rio de Janeiro four years later, there were 12. When Manila hosted in 1978, there were 14.
Bogosavljev, 59, was a former Yugoslavian national junior player and long-time secretary-general of the federations of Yugoslavia and Serbia-Montenegro. A mechanical engineering graduate from the University of Belgrade, he conducted the World Cup draw with Kobe Bryant lending a hand at the Shenzhen Bay Sports Center last Saturday.
Representing the Philippines in the workshop were SBP president Al Panlilio, executive director Sonny Barrios, special assistant to the president Ryan Gregorio, 2023 World Cup joint marketing committee head John Lucas and 2023 World Cup head of operations Ramon Martelino.
FIBA president Horacio Muratore of Argentina, secretary-general Andreas Zagklis of Greece and Chinese Basketball Association president Yao Ming delivered the welcome remarks before Bogosavljev got the ball rolling with an audio-visual presentation of what to expect at the World Cup in China on Aug. 31-Sept. 15. Bogosavljev promised an "unforgettable experience" for the players and "the greatest World Cup ever" in the "most followed basketball event" where "32 teams (will be) fighting for glory." He said the World Cup will "provide emotions to the fans" who will "witness the growth of basketball."
Bogosavljev also explained the road to the Olympics via the World Cup, noting that seven Olympic tickets will be earned by the top Asian finisher, top African finisher, top Oceania finisher and the top two finishers from the Americas and Europe. He said four qualifying tournaments involving 24 teams will be held in June 2020 to fill in four more slots. One slot has been given to Japan as host.
After the morning workshop, FIBA held a separate workshop in the afternoon for the Philippines, Japan and Indonesia as co-hosts of the 2023 World Cup. The Philippines was represented by the same five-man team while Cahyadi Wanda and Rufiana attended for Indonesia and Kenny Kasahara, Teruhisa Eddie Nakamura and Atsuko Uno for Japan. FIBA director general of media and marketing services Frank Leenders of the Netherlands and sport and competitions senior manager Fabien Hoeppe of France conducted the workshop.
Barrios said the morning workshop involved several FIBA officials briefing the participants on their scope of work. Director of TV and media rights Paul Stimpson of the UK, for instance, spoke on his area of responsibility. He said the afternoon session was exclusive to the Philippines, Japan and Indonesia and took up status reports, "moving forward" directions and presence in this year's World Cup to learn from the experience.