Sport
F2 Logistics: No sweat in sweet sweep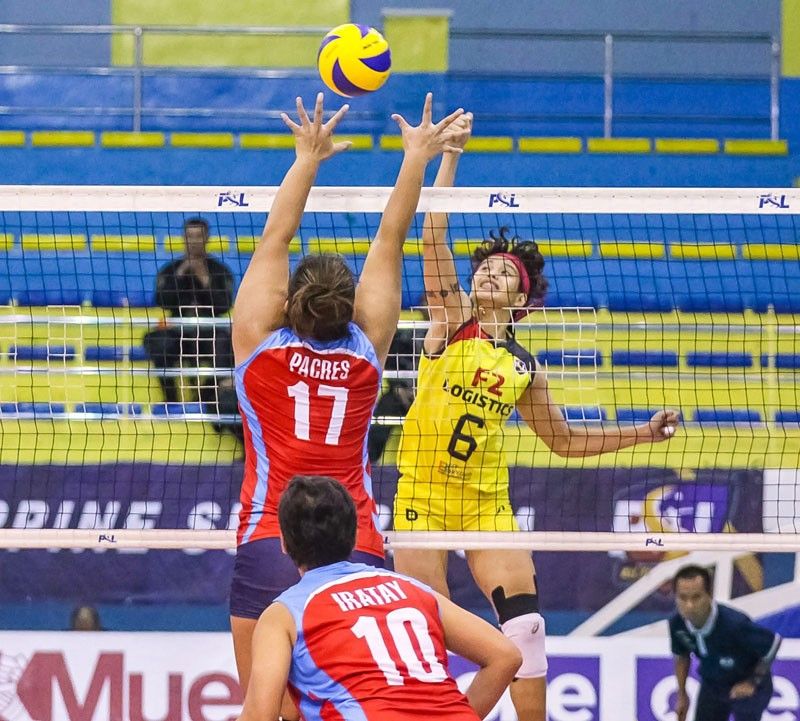 MANILA, Philippines — F2 Logistics hardly encountered resistance against winless Marinerang Pilipina, taking a lopsided 25-7, 25-9, 25-19 win to complete a first round sweep in the Philippine Superliga All-Filipino Conference yesterday at the Muntinlupa Sports Center.
Filipina-American sensation Kelai Mau once again stood at the forefront of F2's bid, scoring 12 points on 10 attacks and two service aces to go with 12 digs for the Cargo Movers who finished the match in just 74 minutes.
Ara Galang added 10, other hitters Majoy Baron and Kianna Dy contributed eight and six markers, respectively, while playmakers Michelle Cobb (10 excellent sets) and Dawn Macandili (10 digs) did their part as F2 capped a clean 7-0 first round slate.
"This is big for us. It's a huge morale and confidence booster for us. We saw the potential of our team that we can sweep a series of games," said head coach Ramil de Jesus as the Cargo Movers limited the expansion team Marinerang Pilipina to a total of just 35 points.
Compared to their dominant wins in the first two sets though, F2 found itself in trouble in the third set as the Lady Skippers managed to threaten with a 17-all score.
But the Cargo Movers unleashed a strong 8-2 closeout capped by a Baron kill to ice their third three-set win in a row after a pair of sweep victories against Sta. Lucia and Cignal last week in Negros Occidental.
Meanwhile, the Lady Skippers' hunt for a first win remained elusive.
Only Chiara Fermentilla came closest to delivering a twin-digit output with nine on top of 12 digs and four excellent receptions for Marinerang Pilipina which suffered its sixth loss in as many matches.
The Lady Skippers will have one last chance to barge into the win column this round when it collides with Cignal HD at the close of the first round tomorrow at the Alonte Sports Center in Biñan, Laguna.