Sport
'Don't count Cignal, PLDT out in PSL semis'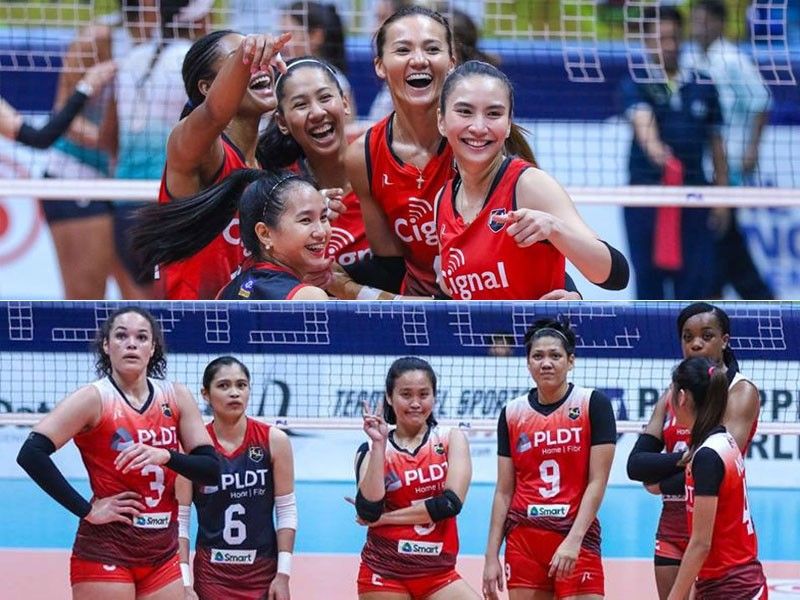 MANILA, Philippines – Although Petron and F2 Logistics are tipped to head into yet another rematch for the Philippine Superliga Grand Prix title, heavy contenders Cignal and PLDT Home Fibr will not simply roll over and die.
The Blaze Spikers, for one, are very much familiar with the HD Spikers' vaunted game plan with skipper Rachel Anne Daquis and head coach Edgar Barroga at the helm.
Daquis, in fact, played for the Blaze Spikers for a couple of seasons, including the All-Filipino Conference in 2015 where she led them to a 13-game sweep en route to the title.
The comely spiker from Far Eastern University emerged with the Most Valuable Player crown while incumbent Petron coach Shaq Delos Santos was still serving s deputy to George Pascua.
Barroga is also familiar with Delos Santos' system as they served as the coaching tandem for the PSL All-Star team that made a historic bronze-medal finish in a tournament in Sisaket, Thailand two years ago.
"But this is already the semifinals and you have to throw everything out of the window," said Barroga, who also has imports Erika Wilson and Ana Artemeva as well as Mylene Paat, Janine Navarro and Jheck Dionela to bank on.
"But I'm positive that we can do it. We just have to study all possible offensive options and hope that they deliver come game time."
On the same note, PLDT should also not be counted out.
In fact, the Power Hitters were the only team outside the Blaze Spikers who dealt the Cargo Movers a loss in the double-round classification.
They also have a veteran coach in Roger Gorayeb who had already clashed with the prolific Ramil de Jesus countless times.
But more than anything, imports Kendra Dahlke and Grace Lazard are said to be the best in the business at defending the net.
"Winning over PLDT will never be easy," said de Jesus, noting that the local crew of Jasmine Nabor, Gretchel Soltones and Aiko Urdas would be tough nuts to crack.
"Their team is almost complete. We have to work doubly hard to defeat them."
Semifinal battles are set to kick off on April 23 at the Filoil Flying V Centre in San Juan.