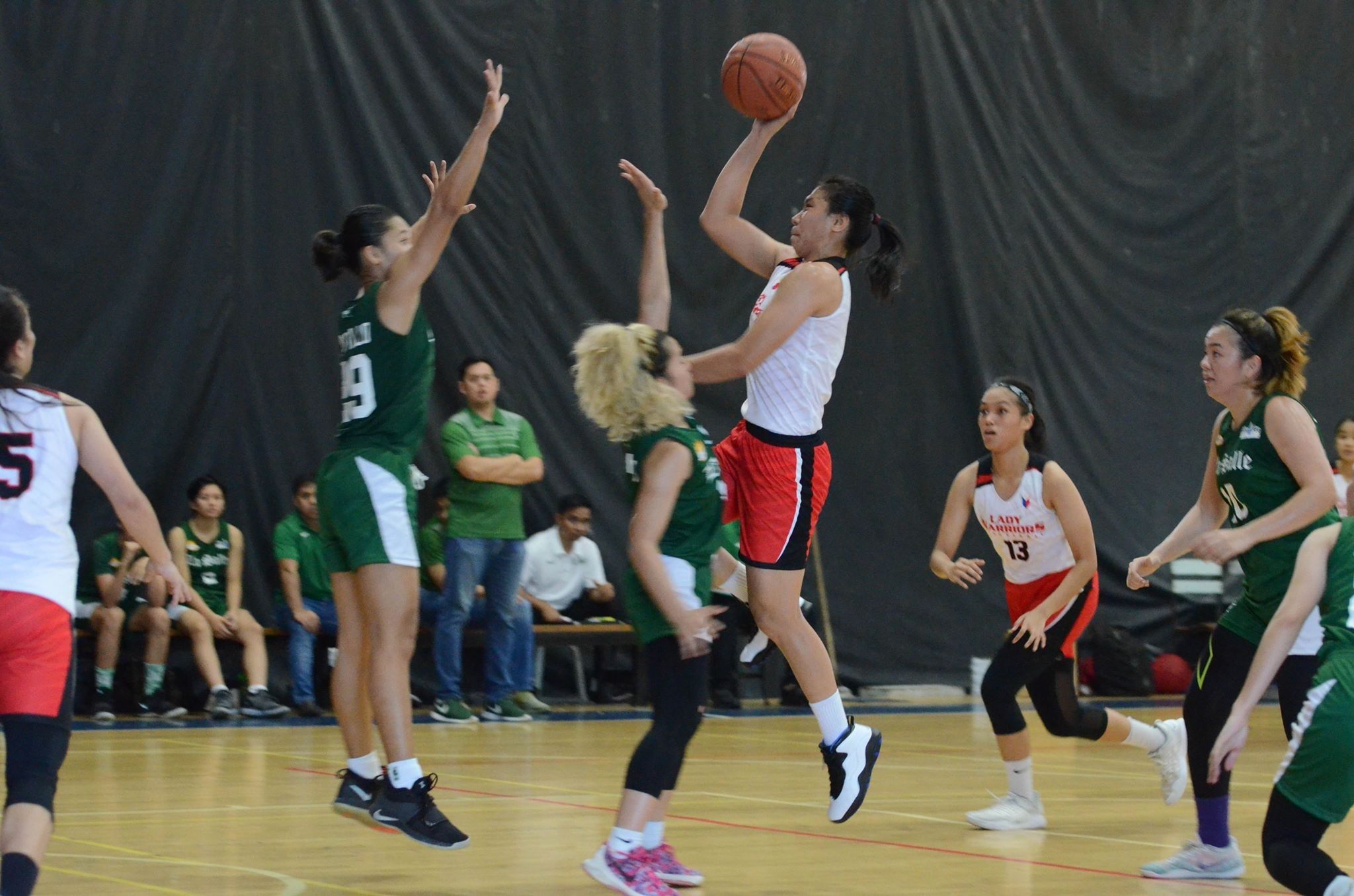 Cortinazo's game winner lifts UE over DLSU in BBI hoops
MANILA, Philippines – Cristine Cortizano hit a runner with six seconds left to lift the University of the East Lady Red Warriors to a pulsating 44-43 win over De La Salle University in the BBI Women's Under-25 tournament at the Moro Lorenzo Sports Center.
UE led by as much as nine points, 20-11, in the early stages of the game. The Lady Green Archers slowly whittled away at the lead until they caught up in the third period and took the lead after a jump shot by Chini Espinas at the 3:05 mark, 27-25.
La Salle twice led by four points, the last at 31-27 after a bucket by Marga Jimenez with 44 seconds left in the third period.
Both teams battled through one more deadlock and three more lead changes until the Lady Red Warriors' Princess Pedregosa notched the count one last time at 40-all after being fouled on a play; time down to 1:43.
Pedregosa, however, missed an opportunity to add a bit more cushion to the lead but she missed a free throw.
La Salle patiently worked their next possession when point guard Lee Sario found a wide-open Espinas outside the 3-point arc for a triple that gave DLSU a 43-42 lead with 13 seconds left.
UE responded with running one-handed jumper by Cortizano in the lane with six seconds left for a 44-43 lead. Cortizano missed her free throw that just left another window for La Salle to steal the game with six seconds left.
But a traveling violation slapped on Ben Revillosa sealed DLSU's fate as the Lady Red Warriors escaped with a 44-43 victory.
UE punished La Salle with their work off the boards that saw a 52-39 advantage net 14 second chance points to the Lady Green Archers' five.
Cortizano posted a double-double of 16 points and 10 rebounds to go with 2 assists. Princess Pedregosa also tallied a double double of 11 points and 14 rebounds.
Chini Espinas led La Salle with 12 points with Marga Jimenez added 11 points and 6 boards.
In other women's games, UST won its second game in as many matches when they outlasted Adamson, 84-75. Centro Escolar University crushed Our Lady of Fatima University, 60-38.